September 26, 2023
A NEW weekly virtual Gender Youthphoria group for trans, gender non-conforming, and questioning community members ages 16-24 looking for an affirming space to learn coping skills, discuss shared and individual challenges, and build community with each other.
Contact youthmentalhealth@sfcenter.org to get the Zoom link info to attend.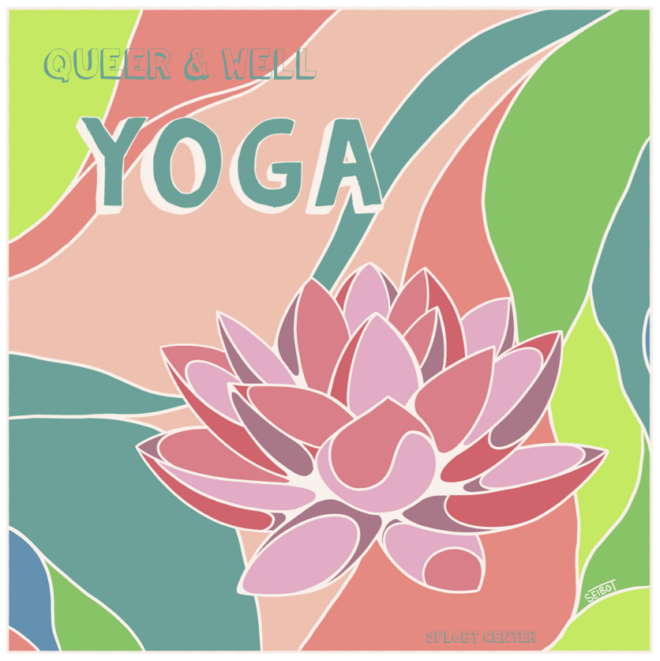 Our beloved yoga instructor, Ki Charles, is BACK with a new FREE monthly yoga offering for you all, blending community conversation, connection, meditation, and yoga through Yoga with Ki: A Queer Dharma Series.
Join us for conversation, meditation, and a yoga flow inspired by social justice educator and yoga teacher, Jacoby Ballard's book, "A Queer Dharma: Yoga and Meditations for Liberation."
RSVP on Eventbrite