Frameline47: Labor Screening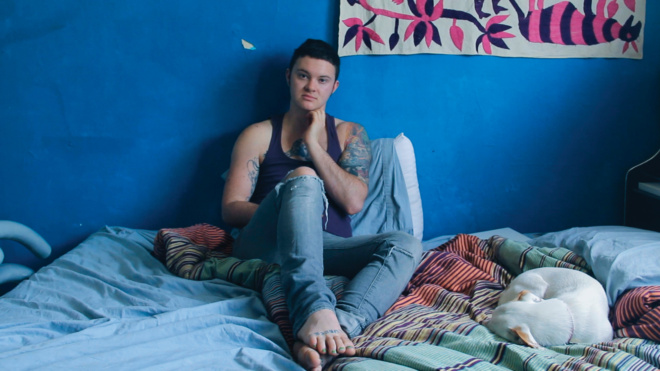 Where: Roxie Theatre
When: Monday, June 19, 2023 | 7:45-9:21 pm PST
About: The Center is excited to co-sponsor this year's Frameline47 screening of Labor!
Leaving her girlfriend and parents behind, a young Swedish woman named Hanna hears the siren call of San Francisco. Looking to explore and expand her sexuality, she meets Chloe, a professional dominatrix, and Cyd, a trans rent boy, who help Hanna fulfill her fantasy of becoming a sex worker. Filmed over the course of a decade, director Tove Pils offers a unique and captivating portrait of queer life in SF during the 2010s.
Using an actor to narrate Hanna's journals and shielding her face from the camera, Labor manages to keep Hanna's identity anonymous while still eliciting a striking portrait of a young queer woman's entry into the world of BDSM and sex work. Through Hanna's journey, the film captures the mythical allure of San Francisco just as strongly as it does the feeling of uncertainty that comes with trying to make it in a rapidly gentrifying and expensive city.