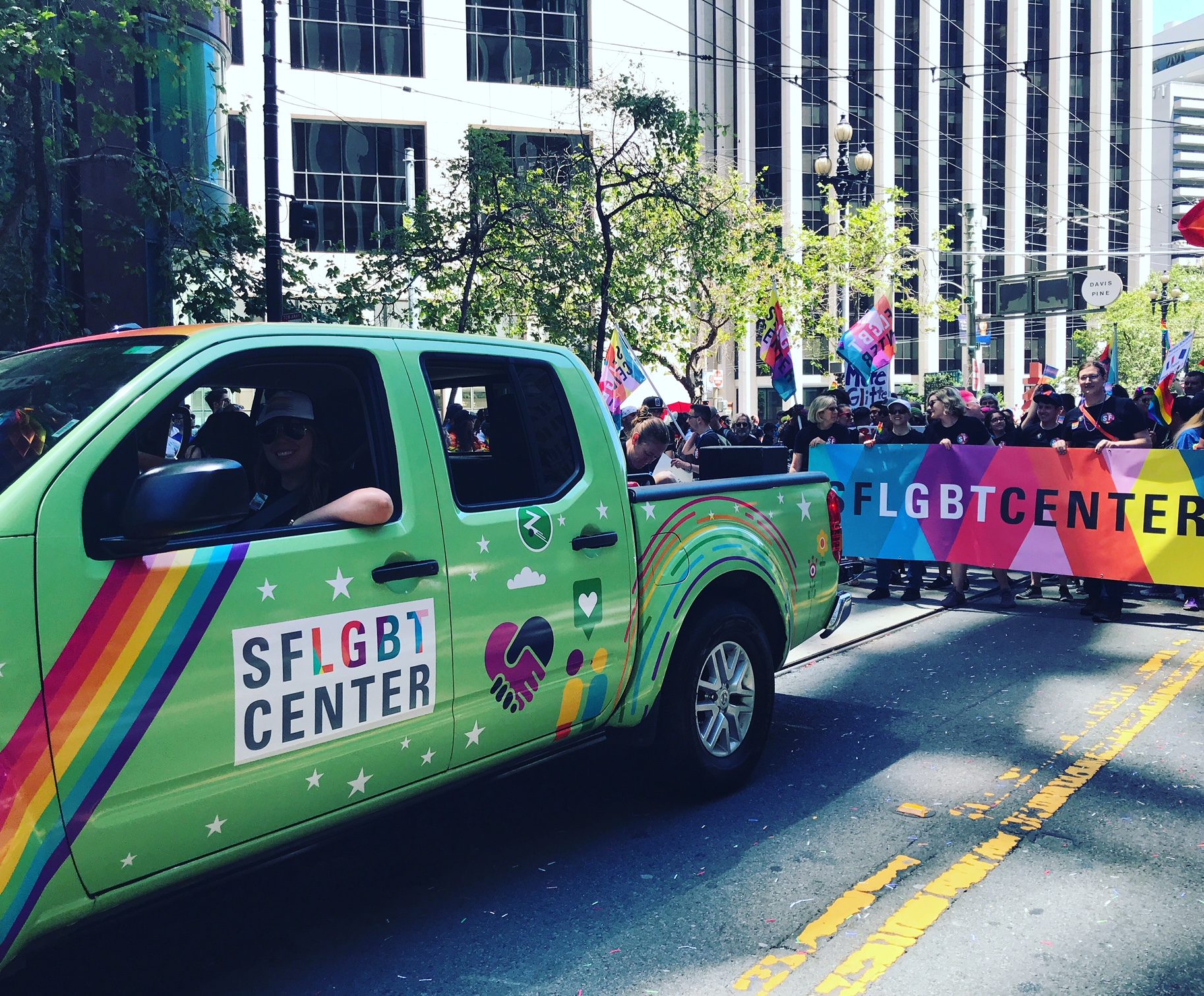 Grand Marshal Meet & Greet
This years theme "Generations Of Resistance" makes a perfect backdrop for our community to refuel our commitment to our lives, our love, and our rights and visibility!
You are invited to get to know your 2019 Grand Marshals & Honorees at the LGBT Center, in collaboration with SF Pride Community Affairs Committee! Enjoy an afternoon of community building with a panel of folks that have dedicated their lives for LGBTQ+ Rights.
"Recognizing the work and accomplishments of our amazing Grand Marshals and Honorees is a great honor and delight" said Jacquelene Bishop, President of the San Francisco Pride Board of Directors. "They influence change where change is needed and demonstrate the power of love and persistence. We acknowledge advocacy and activism as the root to our movement and we're excited to demonstrate, celebrate, and motivate at Generations of Resistance."
Congratulations to the 2019 San Francisco Pride Community Grand Marshals and Awardees:
API Equality – Northern California (APIENC)
Ms. Billie Cooper
Vince Crisostomo
Cheryl Dunye
Bob Haas
Lyon-Martin Health Services
Sampson McCormick
NIA Collective
Donna Personna
Richmond/Ermet Aid Foundation
China Silk
Mrs. Vera
Cristal Veronica
*This event is free, but space is limited and registration is encouraged.
**Access info: This event is wheelchair accessible (second floor of building is accessible via elevator). If you have other access needs, please email samuelg@sfcenter.org or call 415.865.5664, at least a week before the event.
***The Center is a low-scent building.***