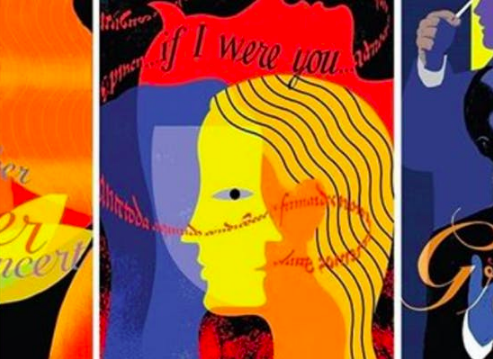 Merola Opera at the Center!
When.
Wednesday, June 26
Where.
SF LGBT Center, 1800 Market Street
Tickets.
www.sfcenter.org/merola
This pride month, join the SF LGBT Center for a very special evening with Merola Opera Program on June 26.
The new commissioned opera If I Were You is a contemporary story of identity with echoes of classic literature, from Faust to Jekyll & Hyde. Composer Jake Heggie and librettist Gene Scheer envision a work in which many of the Merola Opera Program's young singers have the opportunity to be the lead as Fabian's soul and music move from one character to the next.
Fabian Hart, an aspiring writer who yearns for a way out of his stifling existence, would sell his very soul to be somebody else. Brittomara, the devil, offers him a supernatural power. By singing a secret phrase, Fabian will be able to transfer his soul into another person's body and live their life. Thus begins the perilous journey of If I Were You as Fabian moves his lost soul from person to person in search of a more fulfilling identity.
The Merola Opera Program is widely regarded as the foremost opera training program for aspiring singers, coach accompanists, and stage directors. Merola nurtures the opera stars of tomorrow, presents operatic works that reach a diverse audience, and provides community outreach through educational programs for students and the general public.
General tickets start at $35. VIP tickets start at $60 and include a special meet-and-greet with the performers after the program. All tickets include complimentary refreshments and all sales will go directly to the Center's programs and services.