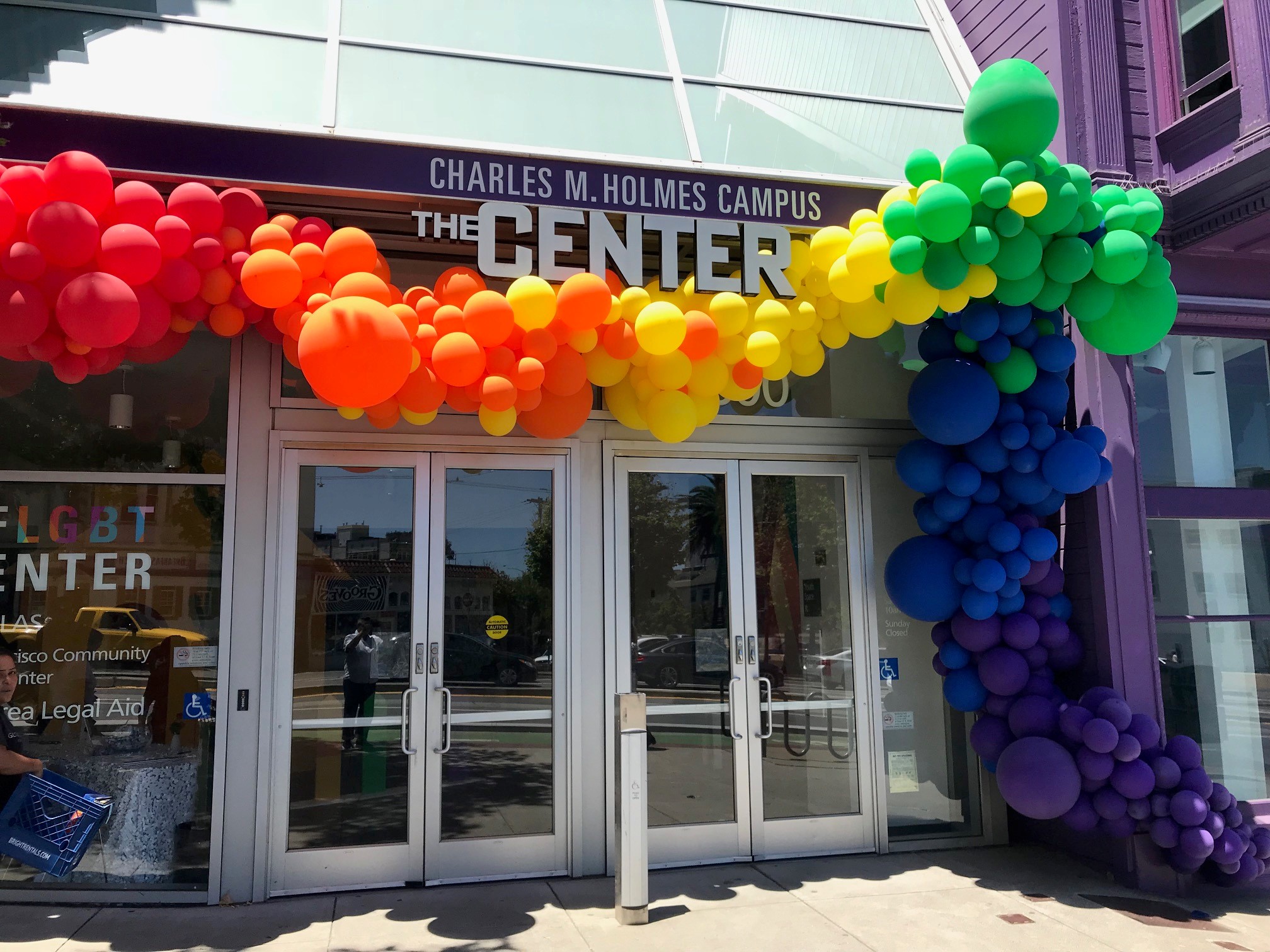 What.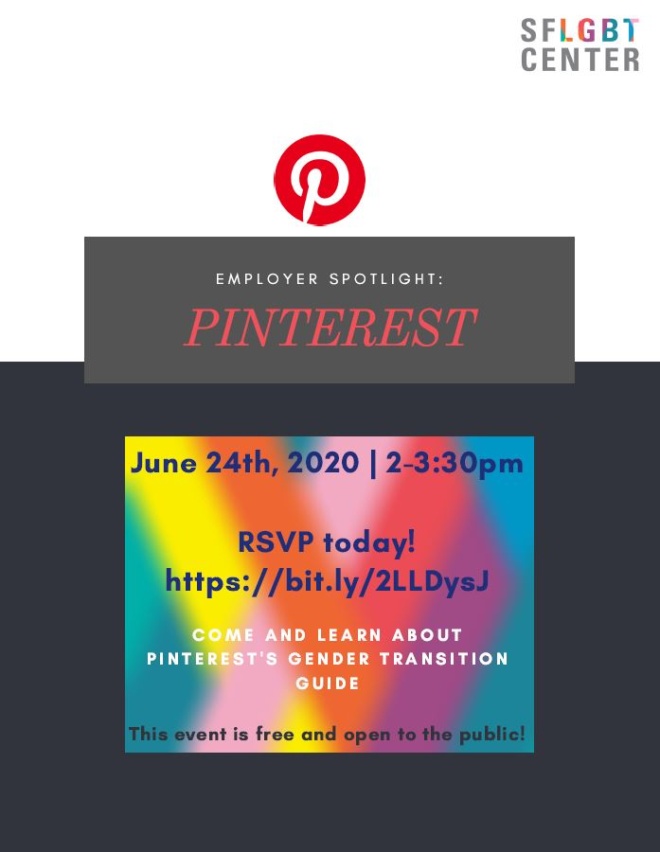 Come learn more about the gender transition guide created by folks at Pinterest. Attendees can also find out more about open positions.
When.
Wed, June 24, 2020 | 2:00 PM – 3:30 PM
Where.
Virtual
The Center is partnering with Pinterest this pride month to highlight the gender transition guide created by folks at Pinterest. The session will be led by Chuin Phang, Inclusion Programs Manager, and Shayna Steinfeld, Diversity Recruiting Strategy Lead at Pinterest. Folks from Pinterest will talk about their gender transition guide for employees and managers. Making Pinterest's employee culture safe and supportive for people who are transitioning is an important part of living our values. We are deeply committed to creating and sustaining a work environment where everyone—regardless of gender identity—feels valued. Designed by and for Pinterest employees, we've put together a roadmap for transitioning employees to follow with additional resources for managers, HR departments, teams and allies who want to support their colleagues with awareness, sensitivity and kindness.
Attendees will have the opportunity to ask questions about the transition guides as well as learn more about open positions at Pinterest!
Link to guide: https://newsroom.pinterest.com/en/post/gender-transitions-at-pinterest