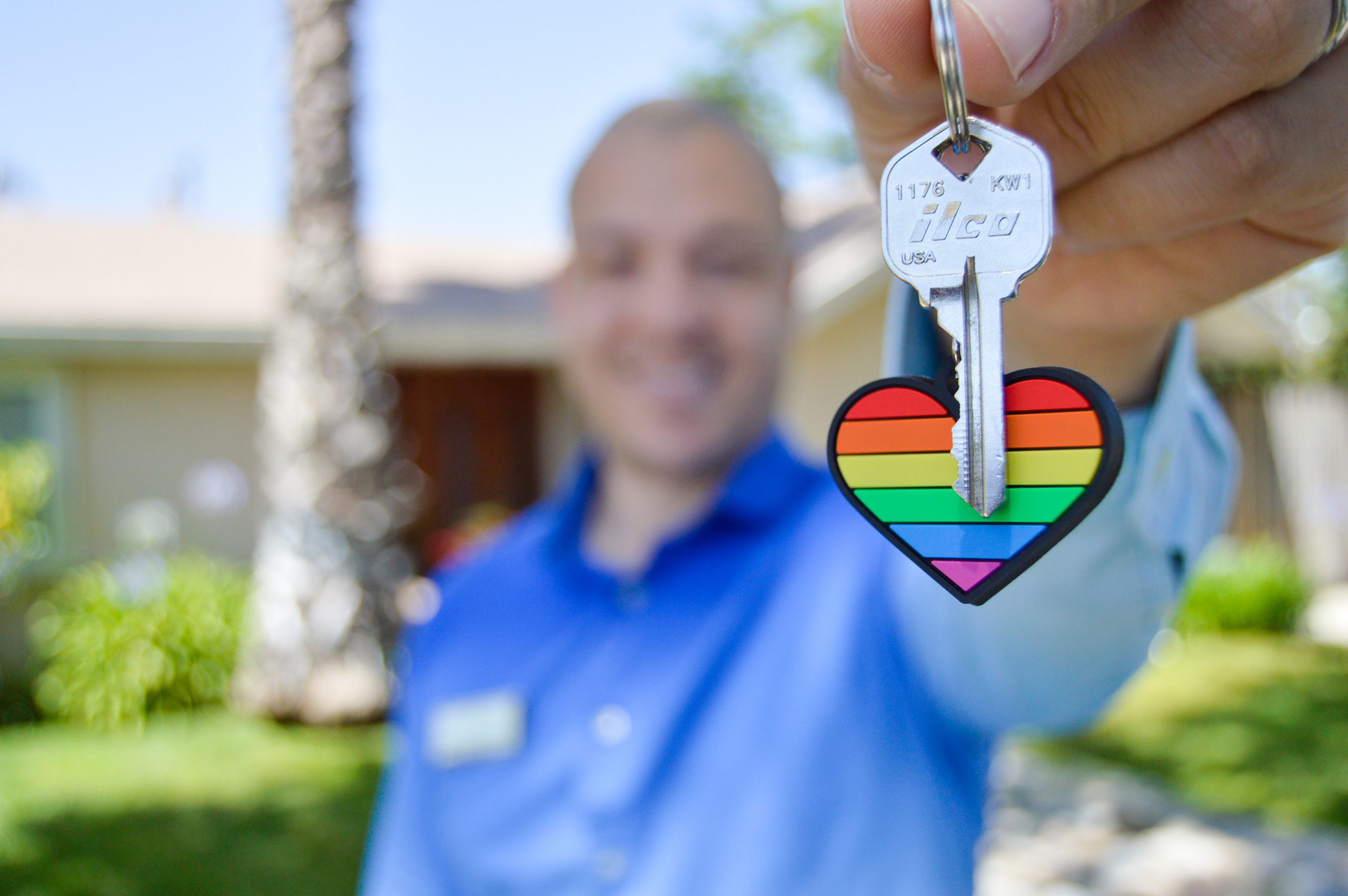 First-Time Homebuyer Program
---
First-Time Homebuyer Program
Obtain your Homebuyer Education Certificate at the SF LGBT Center
The Center offers a HUD-approved Homebuyer Education Certificate, which is a requirement for the Below Market Rate (BMR) ownership program through the San Francisco Mayor's Office of Housing and Community Development (MOHCD).
**As of August 1, 2019, all participants will have to attend a 2-hour orientation in addition to the 6 hours of workshops. The orientation can be taken at any location in the city, and should be done prior to attending any of the supplemental workshops. For more information, please refer to HomeownershipSF.
How can I get my Homebuyer Education Certificate at the LGBT Center?
Register for and attend a total of 8 workshop hours. *All workshops are currently being held virtually via Zoom.*
Required: First-time homebuyer Orientation (2 hours)
Required: Part 1- Budgeting,Saving, Credit & Debt (3 hours)
Required: Part 2- Nuts & Bolts of Buying a Home (3 hours)
Once you've completed your eight workshop hours you can schedule a counseling appointment.
If you are unable to attend the workshops as scheduled you can also access our online education:
Smart Homeownership Starts Here: Buying a home is a big deal, whether you're doing it for the first time or getting back into the ever-changing market. When you educate yourself for smart homeownership with Framework, you'll navigate every step of the process with confidence. The Framework course is affordable too: just $75.
To get started, visit https://sfcenter.frameworkhomeownership.org. Click here for a video preview.
***
If you have already completed the required class hours for BMR certification, please email us at FinancialServices@sfcenter.org to schedule your 1:1 counseling session.
For questions, email financialservices@sfcenter.org or see the FAQs below.
For a full list of upcoming workshops, please click here.
Frequently Asked Questions:
Will you provide food/drinks at the workshop?
Food/drinks/coffee are not typically provided during our workshops. While we do take breaks, they are not long enough to allow time for meal or drink purchases nearby. Please plan accordingly. If you need to bring your own food/drinks please avoid anything with noisy packaging or strong odors, or that may stain/damage our facilities.
Are the workshops free?
Yes! Center does not charge a fee for homebuyer education workshops. If you would like to make a donation to The SF LGBT Center you can do so through our donor webpage.
Are your workshops in English only?
Yes. To find an agency offering workshops in another language please visit Homeownership SF. Attending workshops in a language in which you are fluent is highly recommended. For those who wish to attend our workshops but do not speak English, we recommend being accompanied by an English-speaking person who can provide translation.
Is there parking available for your workshops?
Street parking is extremely limited and most parking is metered. The nearest parking garage is located at 14th street and Valencia for a fee of $15 per day. The SF LGBT Center is accessible by MUNI J,K,L,M,N or F, and bus lines 6,7,61 and 71.
Can I attend your workshops even if I'm not interested in buying a BMR?
Yes! We encourage you to attend as many workshops as you would like. The information discussed in these workshops can be useful for anyone who plans to buy a home or would like to better manage their finances.
The workshop is full. What do I do?
We often allow people to attend workshops if they're not registered. If you're unable to register, we recommend arriving to the workshop at least 10 minutes early to add your name to the waitlist. Individuals on the waitlist will be admitted on a first-come-first-served basis until space is full.
Where can I find more info about the BMR homebuyer program?
The Mayor's office of Housing and Community Development provides information about BMR programs on its website. We also recommend that all homebuyers read the Inclusionary Affordable Housing Manual which outlines all BMR rental and homebuyer program policies.
How long is my Homebuyer Education Certificate good for?
Your certificate is good for one year, but you can request to have it renewed for an additional year by emailing financialservices@sfcenter.org. Homebuyer workshops and 1:1 counseling must be completed every two years.
Have a question we didn't cover? Email financialservices@sfcenter.org