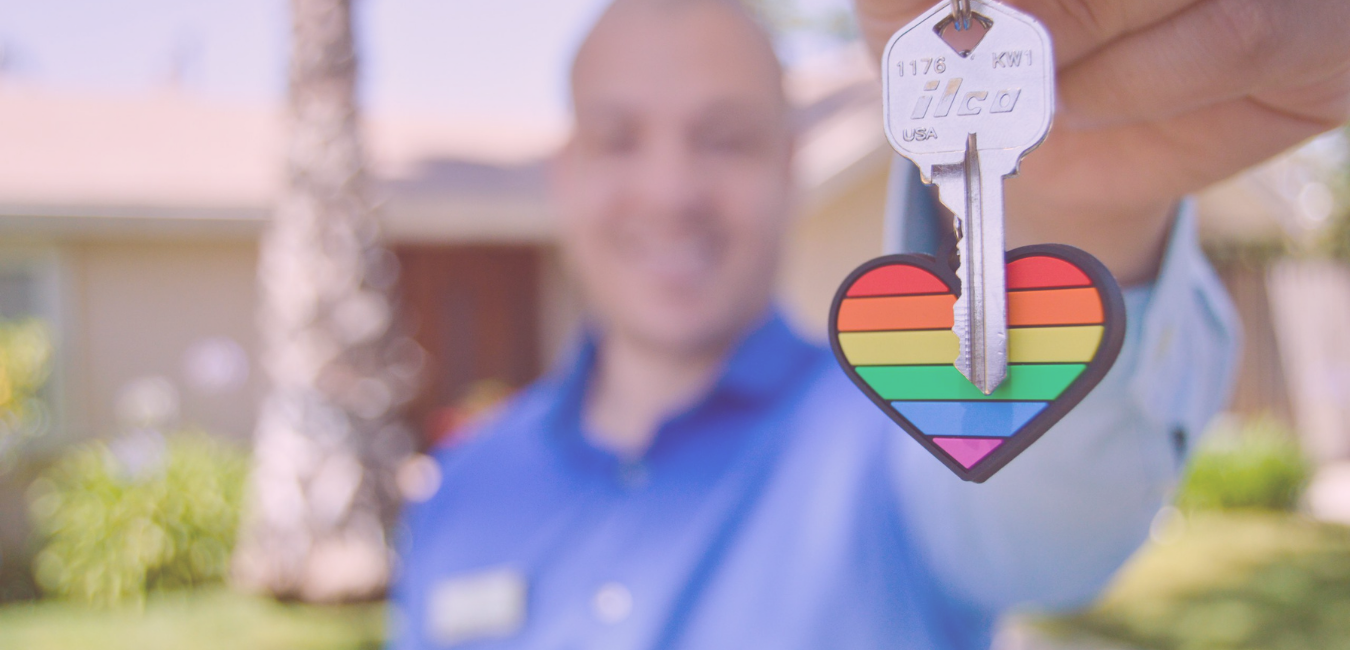 First-Time Homebuyer Program
---
Obtaining Your Homebuyer Education Certificate

The Center offers HUD-approved workshops, courses, and counseling. This education series meets the requirements to obtain the 10-hour Verification of Homebuyer Education Certificate needed to participate in the affordable First Time Home Ownership Programs administered by the San Francisco Mayor's Office of Housing and Community Development (MOHCD).
To receive your Homebuyer Education Certificate through the SF LGBT Center:
Attend our free 2-hour MOHCD Homebuyer Program Orientation
Complete 6 hours of First Time Homebuyer workshops. The Center offers the following 2 part series:

Part 1- Budgeting, Saving, Credit & Debt (3 hours)
Part 2- Nuts & Bolts of Buying a Home (3 hours)

Complete 2 hours of individual counseling through the Center. Once you have completed your 8 workshop hours, you can set up your required 1-on-1 counseling appointment to complete your education requirement. Schedule your counseling appointment by emailing us at financialservices@sfcenter.org
Upon completion of all 10 hours of education, you will receive a Verification of Homebuyer Education. Once you have also obtained a mortgage pre-approval from a MOCHD approved lender, you will be eligible to apply for:
The Center offers the following 2 part series on Frameworks:
As an alternative to the Part 1 & 2 workshops, you can access our online education through Frameworks for 6 hours of education. The course is $75 per person and can be a quicker option to obtain your certificate.
Smart Homeownership Starts Here: Buying a home is a big deal, whether you're doing it for the first time or getting back into the ever-changing market. When you educate yourself for smart homeownership with Framework, you'll navigate every step of the process with confidence.
To get started, sfcenter.frameworkhomeownership.org.
Homebuyer Education Renewal
Your Verification of Education form is valid for 1 year. You can request a one-time renewal by completing another individual counseling appointment for a one-year renewal.
If you attended your First Time Homebuyer Workshop over 2 years ago, you should complete the 10-hour homebuyer education process again to ensure you have up-to-date information about city homebuyer programs and policies.
Check out the FAQ below to learn more, and if you have a question we didn't cover, please email us at financialservices@sfcenter.org. Please include full legal names and workshop completion dates with household counseling requests.
---
Frequently Asked Questions
Are the workshops free?
Yes! Center does not charge a fee for homebuyer education workshops. If you would like to make a donation to The SF LGBT Center you can do so through our donor webpage.
How long is my Homebuyer Education Certificate good for?
Your certificate is good for one year, but you can request to have it renewed for an additional year by emailing financialservices@sfcenter.org. Homebuyer workshops and 1:1 counseling must be completed every two years.
The workshop is full. What do I do?
If the workshop is showing as "SOLD OUT "or "Sales Ended," please email us at financialservices@sfcenter.org. to see if we are able to add any more participants. In your email, please make it clear which workshop you are inquiring about.
Please Note: Every workshop is different, and we are able to add additional attendees on a case-by-case basis. It is not a guarantee we will be able to add you to the workshop.