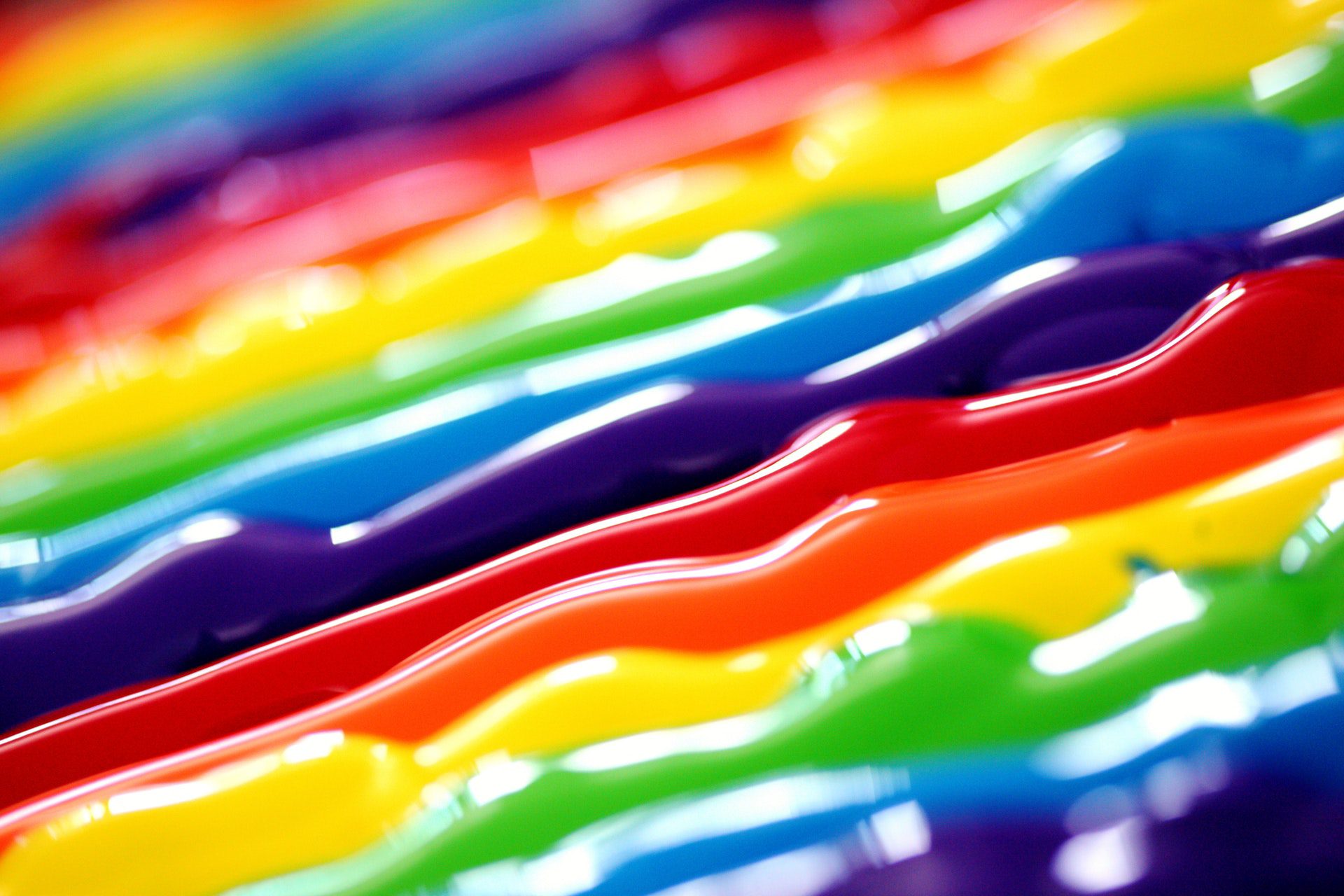 2018 Midterm Election Roundup: A Historic Night for the LGBTQ+ Community
By Lara Hueter
11/8/2018
Last night brought LGBTQ+ victories—a "rainbow wave"—across the country, bringing hope alongside the Democrats' long-awaited retake of the House.
More LGBTQ+ candidates won races than ever before. Over 400 LGBTQ+ candidates appeared on the ballot across the nation.
In Kansas's 3rd District, attorney and Democrat Sharice Davids beat out four-term incumbent Republican Kevin Yoder. She made history both as the first LGBTQ person from Kansas to be elected to the House, as well as joining Deb Haaland of New Mexico to become the first Native American women elected to Congress.
Jared Polis of Colorado will become the first gay man to be elected governor. He was one of several LGBTQ+ candidates to run for governor, along with Kate Brown in Oregon, Texas Democrat Lupe Valdez, and Vermont Democrat Christine Hallquist. Hallquist made history as the first transgender major party nominee for governor.
It was a night of even more firsts: in New Hampshire, Chris Pappas became the state's first openly gay Congressman. In Key West, Teri Johnson became the first lesbian mayor in Florida. And Beth Bashert became Ypsilanti, Michigan's first lesbian mayor.
Massachusetts voted yes on Question 3—to continue protecting trans people against discrimination in public accommodations such as public bathrooms, hotels, and restaurants. The opposition to Question 3 spread myths and false information, relying on the harmful bathroom myth that falsely paints trans people as predators.
This is a big win for trans Massachusetts residents and sets an important precedent for other states, as federal law currently does not prohibit discrimination based on gender identity, like it does with race, sex, religion, and nationality. Most states do not currently have civil rights protections that extend to trans people. (source)
It was also a night of striking down homophobia: Kentucky clerk Kim Davis, who had refused to issue marriage licenses to same-sex couples, lost her bid for a second term. And in Minnesota's 2nd District, queer businesswoman Angie Craig beat out homophobic, racist Republican incumbent Jason Lewis.
In other historic gains, a record-breaking 47 LGBTQ+ women won seats in state legislatures in 21 states across the nation. There were also record high numbers of women running, with 256 women running for House and Senate seats. Rashida Tlaib and Ilhan Omar will become the first Muslim women in Congress. And in Florida and Louisiana, voters threw out Jim Crow era laws.
In San Francisco, five LGBTQ+ candidates were among the 18 candidates running for three School Board seats. Mia Satya and Martin Rawlings-Fein would have been the first trans commissioners. Also in the race were gay men Phil Kim and Connor Krone and lesbian Lenette Thompson.
Running alongside these candidates was controversial candidate Josephine Zhao, who had made derogatory comments about her LGBTQ+ peer candidates and vocally opposed California's gender-neutral bathroom bill (AB 1266) in 2013, claiming the bill "would lead to 'rape.'" (These words came alongside other highly inflammatory comments about Supervisor Sandra Lee Fewer and Supervisor Jane Kim.) She subsequently dropped out of the race in September, but the move was too late to be removed from ballots.
Alison Collins, Gabriela Lopez and Faauuga Moliga won the three school board seats, but another seat could open up with Matt Haney's win as Supervisor for District 6. That open seat means Mayor London Breed can appoint a replacement to fill the spot for the two years remaining in the term.
In California's 25th District, bisexual Democrat Katie Hill beat out Republican Incumbent Steve Knight. Hill, a 31-year-old leader at the nonprofit PATH (People Assisting the Homeless), has been described as "America's most millennial candidate."
Democrat Ricardo Lara is running for California Insurance Commissioner. As of Wednesday afternoon, he currently has a narrow lead over Independent (formerly Republican) Steve Poizner. If elected, Lara would be the first LGBTQ+ candidate to win a statewide elected office in California.
Former Center Board Chair Rafael Mandelman was declared a winner in the District 8 Supervisor race in San Francisco.
In light of Trump ramping up his attacks on trans people and immigrants leading up to this midterm election, these results bring some much-needed happiness, hope, and victory for our community.
Back to Blog