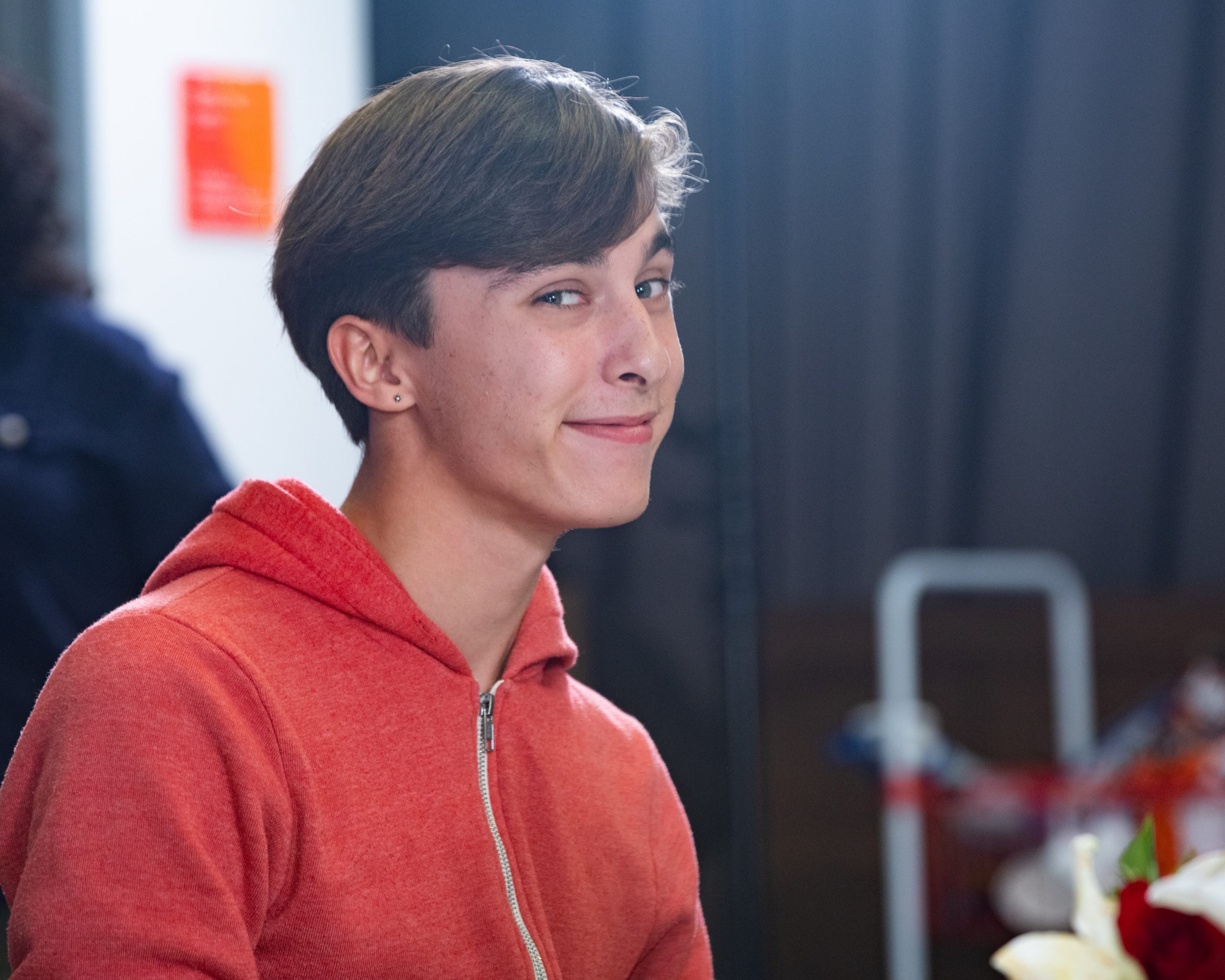 Overview
The Center's Youth Services has evolved, filling critical needs and gaps in local services, and intentionally complementing the work of other organizations while increasing the resources available to the most vulnerable youth.
The Center has been well-positioned—through our deep connections with youth and with potential hosts—to develop an effective Host Home program, since "host homes" are not traditional housing "placements" but rely on the kind of community-building that is central to our mission and work.
The Host Homes Program is an innovative, grassroots approach to addressing our community's homelessness crisis.
Host homes programs have been used successfully in the UK for the last thirty years to provide short-term shelter to youth experiencing homelessness. In the last decade, similar programs have been launched across the United States, with communities tailoring their program's requirements and components to their specific demographic needs. Here in San Francisco, LGBTQ youth make up about half of the homeless youth population.
Becoming a Host
At the Center, Host Homes will match volunteers (hosts) in the San Francisco community who have a spare bedroom and a commitment to building positive relationships with Transitional Age Youth (16-24). The Center is developing our pilot based on the successful experience of Avenues for Homeless Youth in Minnesota, which has 20 years' experience in using this model in support of LGBTQ youth.
The new Host Home program will directly increase access to a stable, hosted housing situation that can last up to a year and is accompanied with supports for making a successful transition to subsequent housing.
Want More Information?
Call 415-865-5541 or email hosthomes@sfcenter.org
Frequently Asked Questions
Frequently Asked Questions
1. How will the youth and I be matched?
Youth will have choice in who they live with. Applicants will be asked to submit a letter and application that the youth is able to use to evaluate who they want to live with. Then, youth and potential hosts will get a chance to meet each other and see if it is a match.
2. Am I expected to provide food or anything else?
Each host home will be provided with food stipends and young people will be able to get Cal Fresh benefits if they need additional food assistance.
3. Will I be paid for this?
Yes, a stipend of $400 per month will be provided to offset costs of an additional person in the home like food and utilities. However, this program seeks to identify community members who are not interested in participating in the program for financial gain or benefit. Rather, they want to build a genuine supportive relationship with young people.
4. How long is the host homes program?
Host Homes will last from 3- 12 months depending on the flexibility of the youth and hosts.
5. What happens if we don't get along?
Youth will be able to live in housing with community members who provide respite housing to youth on an as needed basis if there is an emergency or unavoidable circumstance.
Prior to housing matches, the Hosts Homes Program Manager and Case Managers will provide support to hosts and youth to prepare them to live together and maintain a healthy relationship. Hosts will go through at least 16 hours of training on topics related to identity, power, privilege, and healthy relationships, among other topics. Youth will also work with case managers for about a month to prepare them to live in this new setting.
Furthermore, what makes this program stand out is that it is guided by youth choice on who they want to live with. The Host Home staff will complete frequent home visits and check-in phone calls to check in for the duration of the program.
6. Where will the young person live after their stay with me?
Case managers will work with youth to develop Individualized Plans (IPs) to address educational, vocational, and housing goals, which in addition to their temporary housing will support youth in securing permanent housing post-Host Homes. Youth have 6 months following the Host Homes program to continue to work with Case Managers. The purpose of working on educational and vocation goals is to help set the youth up for an ability to stabilize and save money that can be directed towards future housing needs.