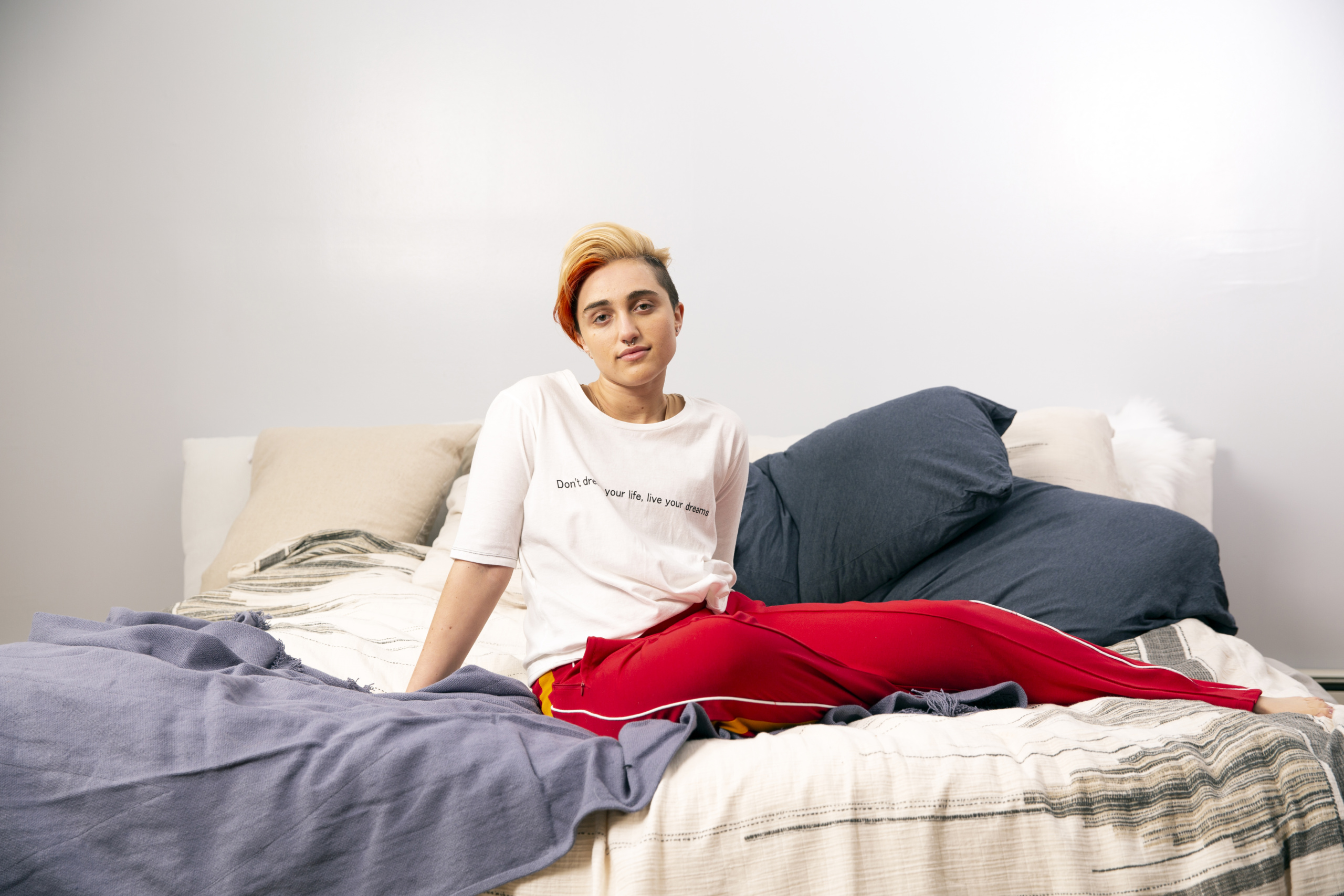 Host Homes: Interested Youth
Overview
Are you LGBTQ+? Aged 18-24? Do you lack a fixed, regular, or adequate nighttime residence in San Francisco?
If you answered yes to all the above, you may be eligible for the Host Homes Program, which includes:
Selecting to live wit

h a San Francisco

community member

for 3 to 12 months.

A monthly food stipend and

unlimited

BART/MUNI clipper pass.

Incentivized case management, monthly life skills/support groups, and community-building events.
For more information, text, call, or email us:
Joy Dela Cruz, Host Homes Program Case Manage

r

(pronouns: she/her/hers)

:

415-369-7404

Corey

Bigoni

, Host Homes Program Case Manager

(pronouns: she/her/they/them

):

415-369-7685

Email Host Homes Case Managers Joy and Corey:

HostHomes@sfcenter.org
Frequently Asked Questions
How will I be paired with a community member?


YOU get to choose! We have created profiles of potential hosts that have been ve

tted

and trained for you to choose from. You will get the chance to meet with folks you are interested in living with and get a better idea of whether or not it's a good fit.

How long is this program?
Your stay can last anywhere from three (3) to twelve (12) months, depending on what you choose.
What happens if we don't get along?
Before you move in, you and the community member of your choice will meet multiple times to see if you mesh well. If you feel it's a good fit, you can try a two-week trial period of living together. If you want to continue living with them, great. If not, we can help you select a different community member for a better fit. Your safety and well-being are our

top

priority.

Where will I go after this?
It is up to you. We want to support and work with you to help you achieve your goals, no matter what they are.

Assistance could include help navigating options for:

Housing

Employment

Education

Mental and physical health services

Connecting to community
Learn More About Host Homes