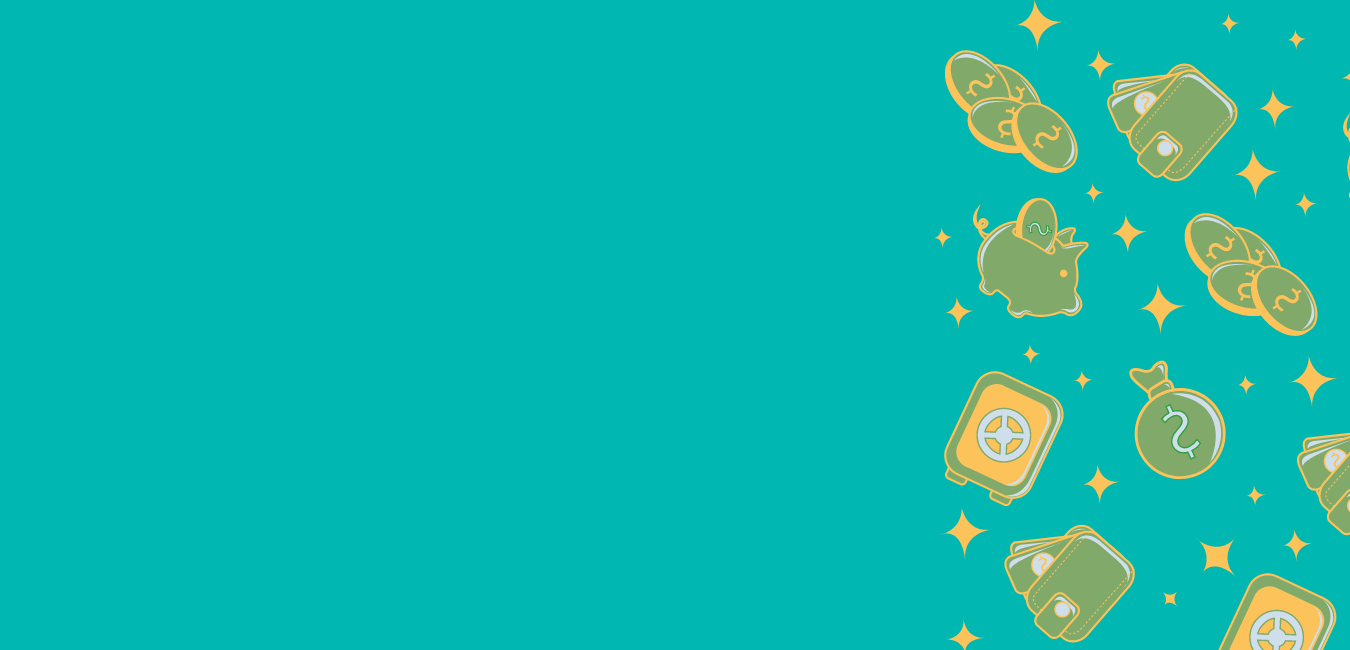 Smart Money Coaching Program
---
Smart Money Coaching Program
The Center's Smart Money Coaching program offers free, confidential, 1-on-1 financial coaching to anyone 18+ who lives, works or receives services in San Francisco. This program is offered in partnership with SF's Office of Financial Empowerment. The program focuses on improving or building credit, managing debt, building savings, budgeting, and banking:
Building credit:

You want to improve your credit score, right? You're not alone. Our 1-on-1 coaching can help you learn how to build and improve your credit, which will make it easier to find housing and get lower interest rates if you need to borrow money for a car loan, mortgage, or credit card.

Managing debt:

Debt can be so stressful! With 1-on-1 coaching, we can work together to come up with the best way, for your unique situation, to deal with that debt. (Sigh of relief!)

Increasing savings:

Day-to-day spending can get in the way of our longer-term goals. With 1-on-1 financial coaching, we can help you improve your daily spending habits, so you can begin to set money aside to make your dreams a reality!

Budgeting:

Creating a spending plan (a.k.a, a budget) can be the foundation for reaching so many important money goals. A budget can help you see where you're at right now, so you can get where you want to go.

New bank account:

Whether you're looking to open a new bank account or learn if you're paying super-high fees for the one you have, we can help you find the best bank or credit union account for your situation, and that can help you save more money for

you

.
Schedule a free 1-on-1 appointment with Antonio Chacón, the Center's financial coach, at antonioc@sfcenter.org, or call (415) 865-5645 on Monday through Friday between 9-5 pm PT.
Also, check out our ongoing Smart Money Coaching workshop schedule: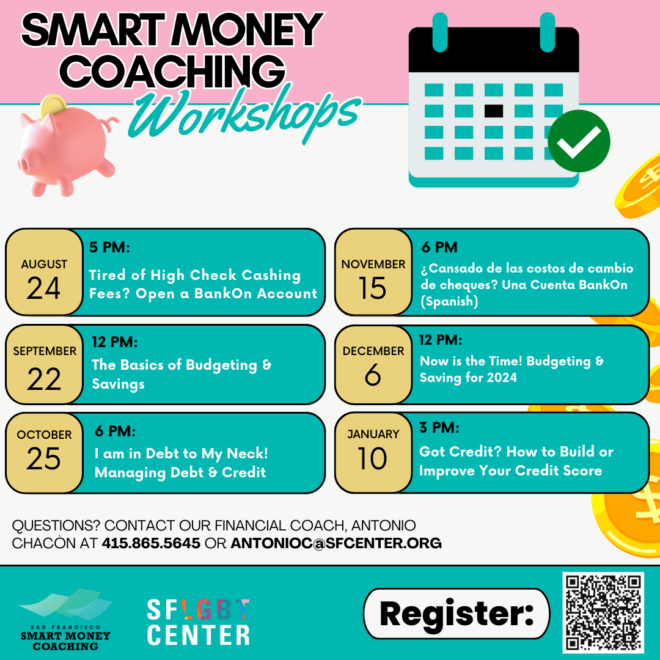 ---