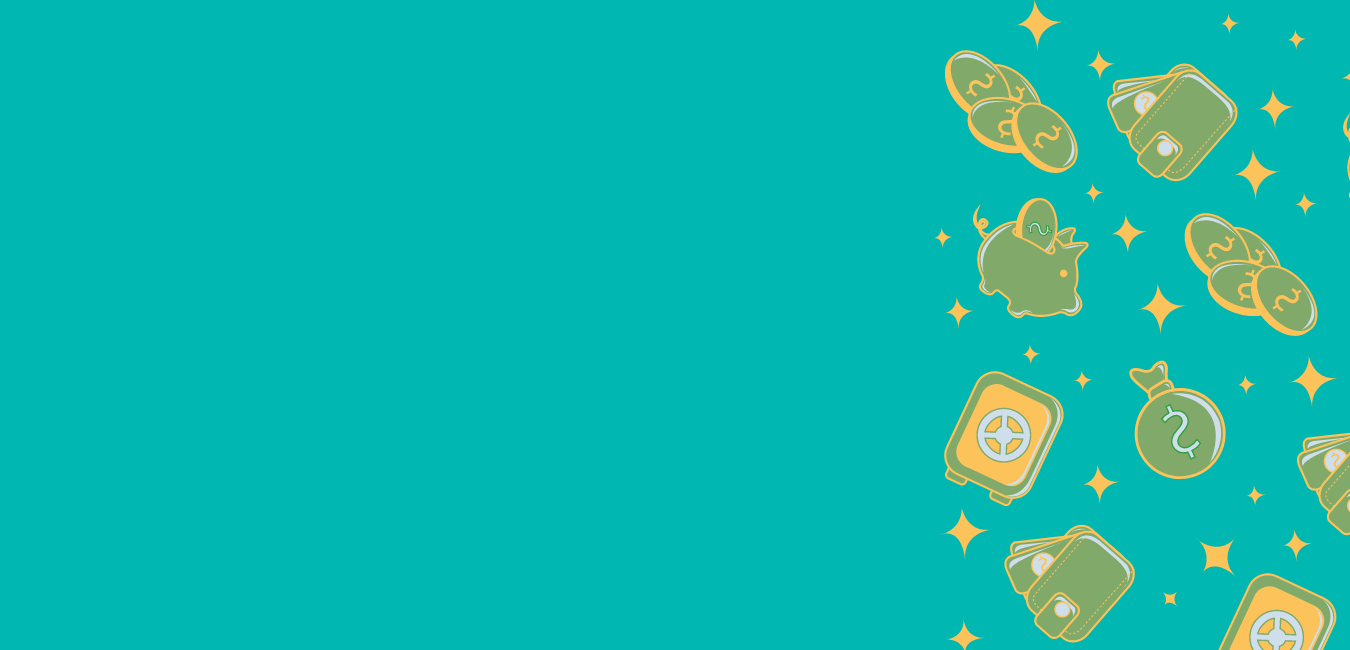 Smart Money Coaching Program
---
Smart Money Coaching Program
The Center's Smart Money Coaching program offers free, confidential, 1-on-1 financial coaching to anyone 18+ who lives, works or receives services in San Francisco. This program is offered in partnership with SF's Office of Financial Empowerment. The program focuses on improving or building credit, managing debt, building savings, budgeting, and banking:
Building credit:

You want to improve your credit score, right? You're not alone. Our 1-on-1 coaching can help you learn how to build and improve your credit, which will make it easier to find housing and get lower interest rates if you need to borrow money for a car loan, mortgage, or credit card.

Managing debt:

Debt can be so stressful! With 1-on-1 coaching, we can work together to come up with the best way, for your unique situation, to deal with that debt. (Sigh of relief!)

Increasing savings:

Day-to-day spending can get in the way of our longer-term goals. With 1-on-1 financial coaching, we can help you improve your daily spending habits, so you can begin to set money aside to make your dreams a reality!

Budgeting:

Creating a spending plan (a.k.a, a budget) can be the foundation for reaching so many important money goals. A budget can help you see where you're at right now, so you can get where you want to go.

New bank account:

Whether you're looking to open a new bank account or learn if you're paying super-high fees for the one you have, we can help you find the best bank or credit union account for your situation, and that can help you save more money for

you

.
Andrea Coombes—the Center's lead financial coach and a certified consumer credit counselor leads the program. Before the Center, Andrea was a personal finance journalist, with stories and commentary appearing in publications such as The Wall Street Journal, San Francisco Chronicle, MarketWatch, and NPR's "All Things Considered."
To learn more, please email Andrea at andreac@sfcenter.org
---
Smart Money Workshops
The Smart Money Coaching program also offers free monthly workshops focused on different topics, including budgeting, credit, debt, and saving. Join us to learn more about how to manage your money and reach your financial goals!
See below for our staple workshop topics and check out our events calendar for upcoming workshop dates.
Workshop Topics: (Workshops include a Q&A portion at the end of each session)
How to Create a Budget: Creating a budget doesn't come naturally to most of us. But when you're trying to get your finances in order – whether it's paying down debt, increasing savings, or some other money goal – then a budget is the best place to start. A budget is a way to create a plan for your money, and that can help you reach other money goals. In this workshop, we'll talk about tools that can help you track expenses, tools for creating a budget, and different approaches to budgeting.
How to Manage Credit and Debt: Credit and debt are essential pieces of personal finance, and they're closely connected. In this workshop, you'll learn how credit scores and credit reports work, why they're important and how to find yours for free. We'll also look at how borrowing money and managing debt can affect your credit, as well as tips for dealing with unmanageable debt or problems with your credit.
How to Build Your Savings to Reach Your Goals: In this workshop, we'll look at different tips and tricks for saving, and we'll assess the pros and cons of the various types of accounts where you can stash your savings, from bank savings accounts to CDs, IRAs and more. We'll also talk about the power of compounding, and we'll look at how creating a detailed map of your goals can help you stick to your savings plan.
How to Improve Your Credit: Our credit can affect myriad aspects of our lives, including our ability to borrow money, the interest rate we pay on loans, whether we can rent an apartment, and more. In this workshop, we'll talk about how credit scores and credit reports work, how to find your credit score and check your credit reports for free, how to deal with negative items on your credit reports, how to dispute errors and strategies for improving your credit score.