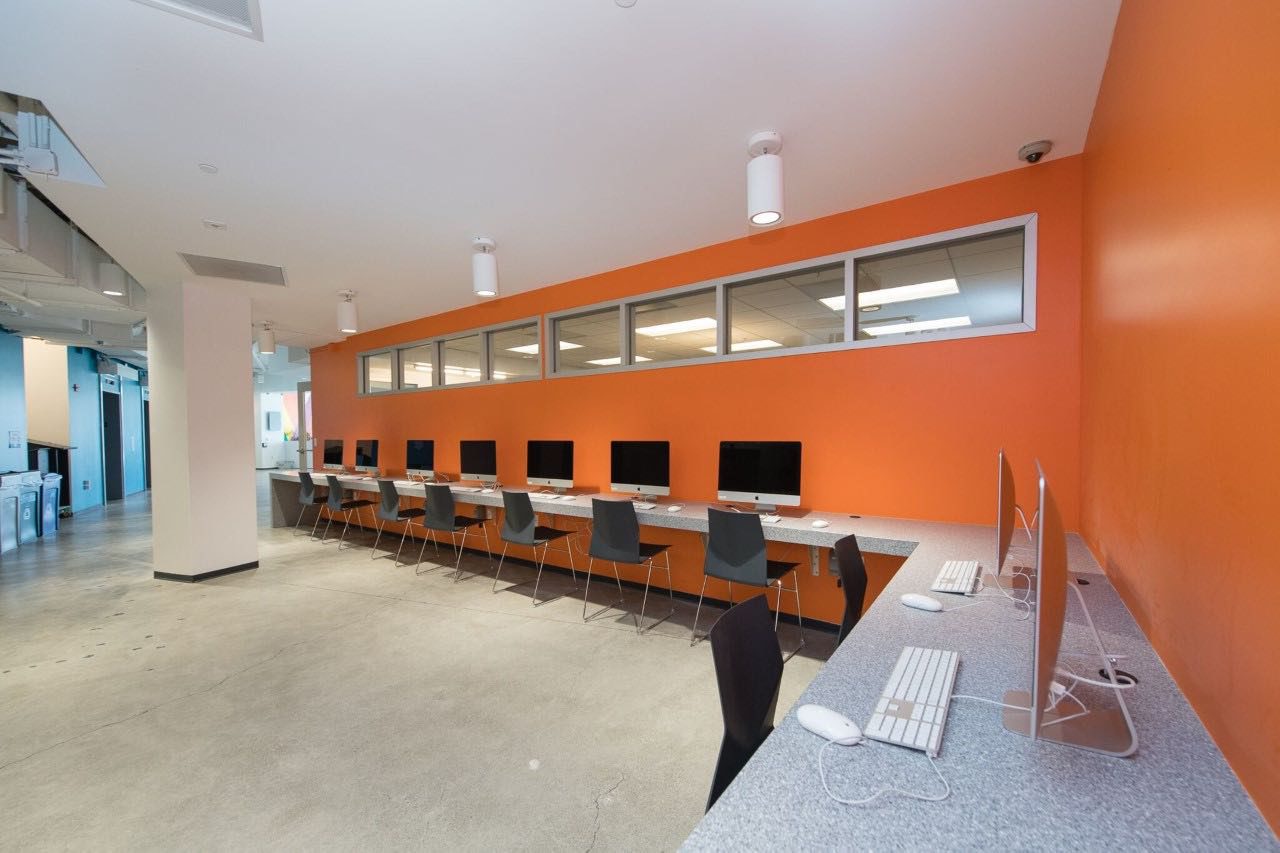 The David Bohnett CyberCenter
Access to communication and technology is a vital to the LGBTQ community. Thanks to the David Bohnett Foundation, the SF LGBT Center features a full service CyberCenter for community members. Managed by our team of dedicated CyberCenter volunteers, the CyberCenter has hosted New Media workshops, resume labs, VITA tax assistance, community outreach campaigns, computer classes for seniors, and much more!
The CyberCenter has 9 computer stations, free internet access, scanning and printing (on request), and access to free educational programs.
Due to COVID-19, we have revamped the CyberCenter space to allow for proper physical distancing, increased cleaning frequency, and implemented procedures to maintain safety. All visitors to the CyberCenter must wear a mask while inside the Center. Anyone experiencing symptoms or who has known exposure should refrain from visiting the space.
The CyberCenter hours are posted monthly. May 2022 hours are as follows:
Tuesday 1– 4 PM PT
Wednesday 1– 4 PM PT
Thursday 1– 4 PM PT
Questions? Email cybercenter@sfcenter.org