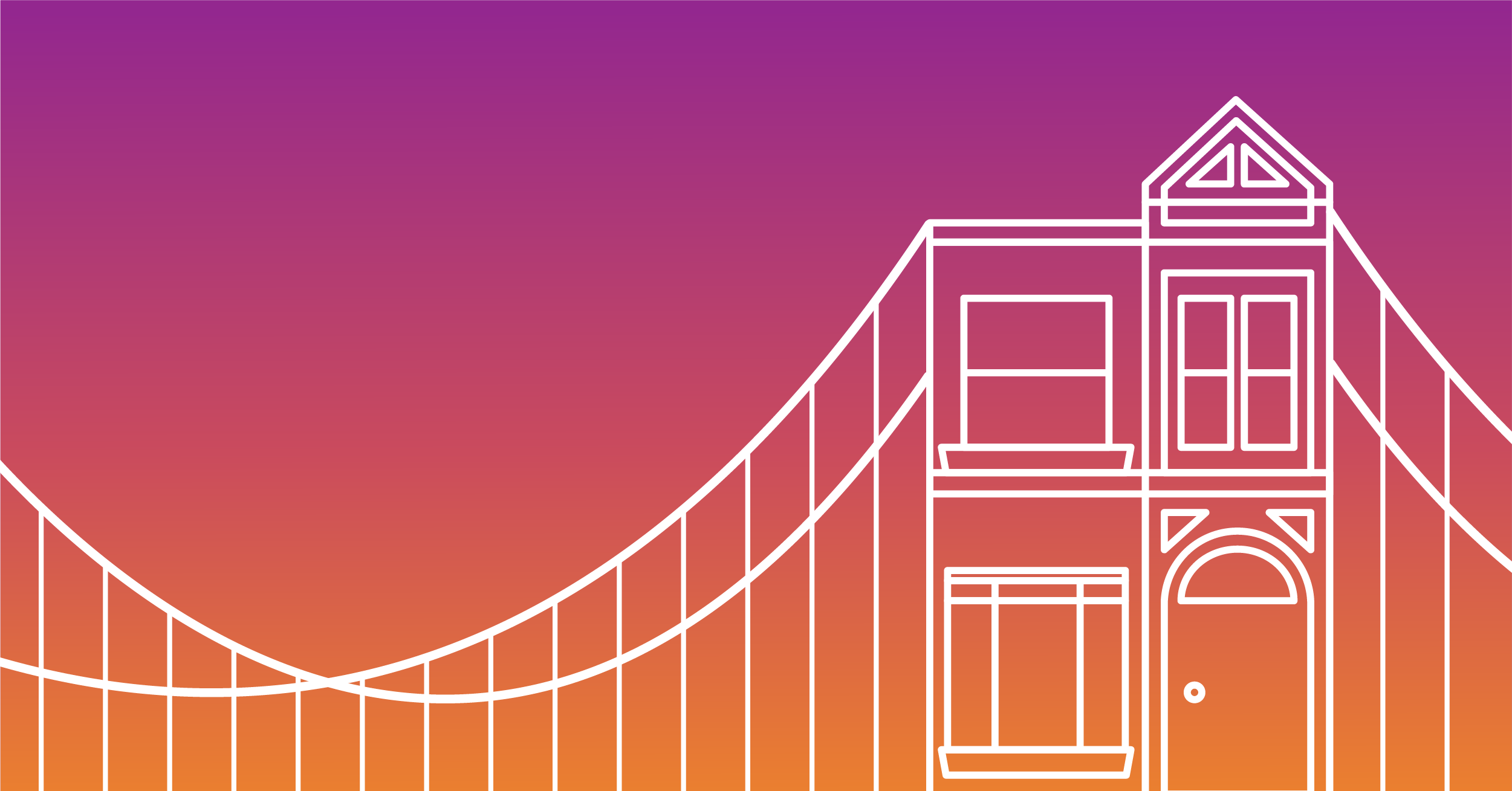 Host Homes: One Host's Experience
*Host Homes is an innovative, community response to the youth housing crisis. LGBTQ+ young adults (18-24) are paired with temporary San Francisco community hosts and receive case management services to help them secure stable housing. Learn more.*
The American Story of Homelessness
Guest blog by Shahera Hyatt, former host, Host Homes Sacramento
A seed was planted one night a few years ago when my good friend Niki came over. She happened to be a street outreach worker at a local program serving homeless youth ages 12 to 26 in Sacramento. What she and I know is there is not enough emergency, short-term, or permanent housing in any community to serve all the young people who are experiencing homelessness. In fact, 2/3rds of CA's counties have no programs specifically for youth and young adults experiencing homelessness, underscoring the need for an immediate grassroots response.
Now, I live in a one-bedroom apartment, but I mentioned to Niki that I often wonder if I could be doing more with my living room. A week or two later, I showed up to the drop-in center as I often do to meet with young people there. This time it was to talk about the criminalization of homelessness and videotape youth responses to the Department of Justice statement that it is cruel and unusual to punish people for sleeping outside when they have no other options. It was there that I met Moe, energetic and full of thoughts on the matter. We talked for a while, first about the criminalization of poverty in our community, then about his hopes to get off the streets and start college. He was sleeping in Discovery Park and on the steps of City Hall, and he told me he wanted to trade the clothes in his backpack for schoolbooks. I told him if he ever needed any help to let me know. He responded, "OK and if YOU ever need help, let ME know." We had an instant connection.
I came back several times over the next couple of weeks to keep filming. He didn't know it, but during that time I began laying the groundwork of becoming a host home by talking to my partner about the concept of supporting a young person from crisis to stability by helping them meet their basic needs, and about Moe specifically. He was supportive but skeptical, and I knew it would take a little bit of time, so we kept the conversations going. He didn't know this kid, and he didn't know the life of being a homeless teenager and college student like I did. He didn't know what it was like to rely on the community outside of one's family to get your basic needs for food and shelter met by people you aren't related to.
I thought of my own backpack, and what it carried when I didn't have a place to live. Deodorant, a toothbrush, and always honey because my grandmother taught me to drink tea as a source of comfort and energy. You see, I also struggled with homelessness in middle school, high school, and community college. I bounced on couches, while staying off and on with my family in long-term motel rooms in the worst parts of town. When I was 16 I was brought to the same organization where I met Moe after months of finding temporary places to stay for a night, a few nights, a week. The family I was living with was going through a divorce, so they brought me to a shelter because I couldn't stay with them any longer. And at that shelter they said there was 24 hour video surveillance and that if I wanted to go for a 10 minute walk, I would need to get a pass, and with good behavior I could eventually get more independent time. To say that to someone who has been living out of their backpack for the last three months is a ridiculous assertion, especially to a 16-year-old. By that point in my life, I damn well knew how to take a walk. To assume that one will trade a roof over their head in exchange for their liberty is misguided at best and exploitative at worst. A shelter wasn't going to work for me.
Like Moe, my family also struggled with poverty, substance use, and a system that felt indifferent or even hostile to our plight. I knew exactly how homelessness could disrupt one's education, and in fact I dropped out of high school because of it. I didn't drop out of high school because I didn't want to go to school – I knew that furthering my education could provide a pathway out of poverty. I saw my cousin get out. Instead, homelessness caused me to drop out of high school at 16 and take the high school equivalency exam in order to enroll in community college, where my class schedule could accommodate a work schedule. As a result, I never skipped a semester between preschool and grad school. But if my community hadn't stepped up to provide those couches and makeshift bedrooms, there's no way I would have gone on to get my master's degree, direct a statewide org to end youth homelessness, and be writing this story for you all today.
I invited Moe over for a pizza party after he got his GED and my partner and I asked if he wanted to stay the night. He said yes. We tried to play it cool in front of each other, but we looked away and both of our eyes filled with tears, understanding the gravity of the moment. After we ate dinner and he knew he'd be able to stay the night, he asked if he could leave his heavy backpack and go skateboard, a luxury he was almost never afforded. A weight had been lifted both literally and figuratively. When he came back later that night, he said he skated with a freedom he hadn't in years.
Moe moved in with me and stayed for 4 months. It wasn't easy for him to accept help. His pride was firmly intact alongside his hope not to ever impose. I found myself saying things over and over again, like "take a banana, take a banana, take a banana" and I'd be so happy when I finally saw that banana was missing. It was also hard for some people in my community to see why I would sacrifice any of my own comfort to help a young man who had been living on the street. Even my therapist said, "You're pretty much a feminist, yet you want this young man with a criminal record living with you?" And I said, "pretty much a feminist?!" My partner's parents wondered if we would get robbed, ignoring implied classism in that statement and the fact that someone who is getting their basic needs met is a lot less likely to steal than someone who isn't. And others, like Niki, helped by staying over when I needed to be out of town or providing a listening ear about the challenges of my changing lifestyle.
During our time living together, Moe was able to begin to stabilize the health and mental health issues that developed as a result of the trauma of living outside, he enrolled in college and started taking classes, he increased his social circle, enabling him to find a job, and even found the girlfriend he still has today. He eventually moved out and rented a room of his own in a house in South Sacramento. We've stayed in touch since and he always knows where to come for a hug or a meal or just to hear I love you. Things are still hard for him because we don't live in a fundamentally different society 3 years later, and problems aren't solved overnight. It's complicated work, but we're in this together, and we all can benefit from hearing and actualizing that message. So I encourage all of us to think about what it means to be a community, and how we can share time, space, and resources with people who are just like us and have every right to achieve their full human potential.
Back to Blog