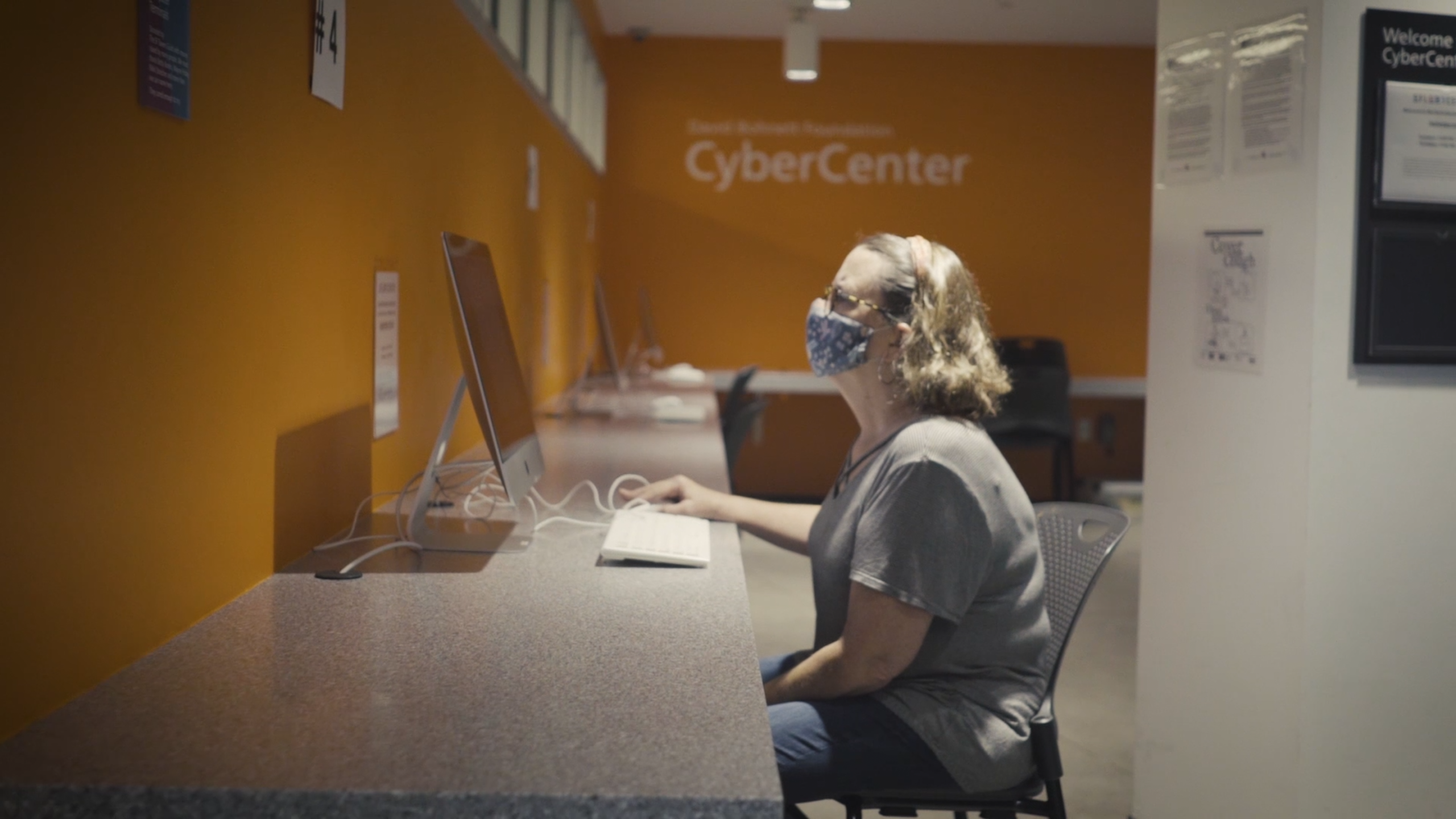 Pivoting and Adapting in the Time of Covid
As a community center, and a place where people gather to connect, celebrate, organize, and learn, Covid and the resulting shelter-in-place restrictions really hit the Center hard. Our number one priority was to figure out how we could continue to provide imperative services and support to members of our community.
In the last six months, we have made great efforts and great strides in finding new ways to serve you. When the shelter-in-place order was issued, we responded quickly, by adapting and adjusting. We transitioned many of our services online, and did so seamlessly. This is a testament to our flexible and creative staff.
We successfully moved approximately 80% of our services to be available online. Including:
Our Financial Services team transitioned workshops and one-on-one client meetings to be available remotely
Our Employment Services team made Jobs Club available remotely, as well as one-on-one job seeking assistance
Our Community Programs moved our Information & Referral Services to be available remotely (phone and email)
Our Youth Services team moved all Host Homes and mental health clients remotely
When the City allowed us to reopen our building with guidelines in place, we did so with safety and with our community members' health and comfort in mind.
Our Facilities team worked hard to successfully update and alter the building to accommodate social distance guidelines for our clients and tenants. We moved limited services back to being available in our building, including:
Our vital Information & Referral (I&R) services—ensuring that everyone in our community has the resources they need to thrive
Our Youth Drop-In Services—ensuring that young people living on the streets or in unstable housing have access to food, hygiene supplies, shelter, and mental health services
Our Cyber Center—providing free computer access to the community
Here at the SF LGBT Center, this past year we doubled down on our mission to connect people to the resources they needed and quickly and successfully pivoted to be able to do so. The Center continues to support those most in need, including unemployed LGBTQ+ jobseekers, youth in need of housing, and transgender and gender nonconforming individuals. The Center is here for the community—today, tomorrow, and for future generations of LGBTQ+ people.
Back to Blog