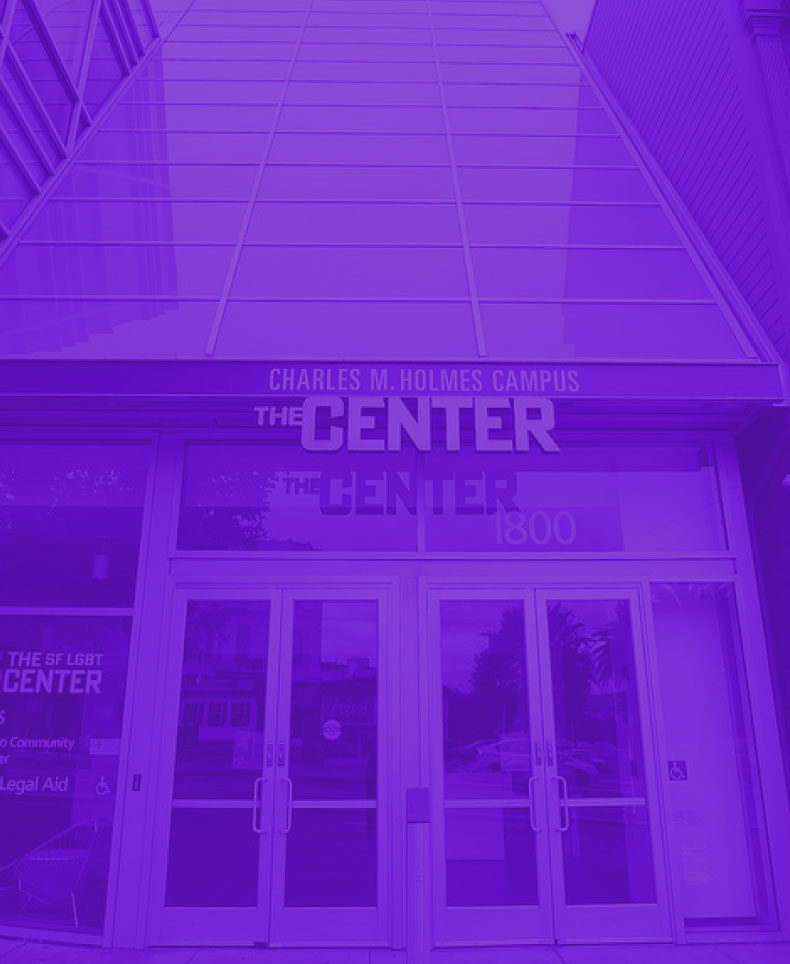 Find the Center
*The Center is open by appointment only, but most of our programs are now available virtually. Visit sfcenter.org/covid19 for details.*
We are located at 1800 Market Street @ Octavia. Please use public transportation to access The Center. Limited street parking available.
SF LGBT Center
1800 Market Street
San Francisco CA 94102
View MAP
Phone: (415) 865-5555 – Main Line
Email: info@sfcenter.org
The Center is closed:
New Year's Day (January 1)
Martin Luther King, Jr. Day (third Monday in January)
Memorial Day (last Monday in May)
Day after San Francisco LGBT Pride Day
(This is typicaly held on the last weekend in June.)
Independence Day (July 4)
Labor Day (first Monday in September)
Thanksgiving (fourth Thursday in November)
Day after Thanksgiving
December 24 – January 1
The Center is committed to being accessible to all members of the LGBT community. Some members of our community get sick when exposed to perfumes or other chemical scents. We'd like to remind visitors to please not wear personal scents while in the building. Thank you for your cooperation!
Hours
This information is subject to change. Please check with the front desk information for updates on hours and planned closures:
Currently, the Center is open on Tuesday, Wednesday, and Thursday from 11 AM to 5 PM PT. All other hours are by appointment only.
MUNI and Driving Directions
The MUNI METRO LINES J,K,L,M,N, the F STREETCAR, or MUNI BUS LINES 6, 9, 14, 21, 47, 49, 66 and 71 all run within 5 blocks of the Center, many run within 1 block. Also, take BART to SF Civic Center, then transfer to Muni Metro or F lines.
For more information or to plan your transit door-to-door visit San Francisco Muni or the Bay Area Transit Trip Planner.
If you do drive, please be considerate of our neighbors and do not block driveways or park in blue or white zones.