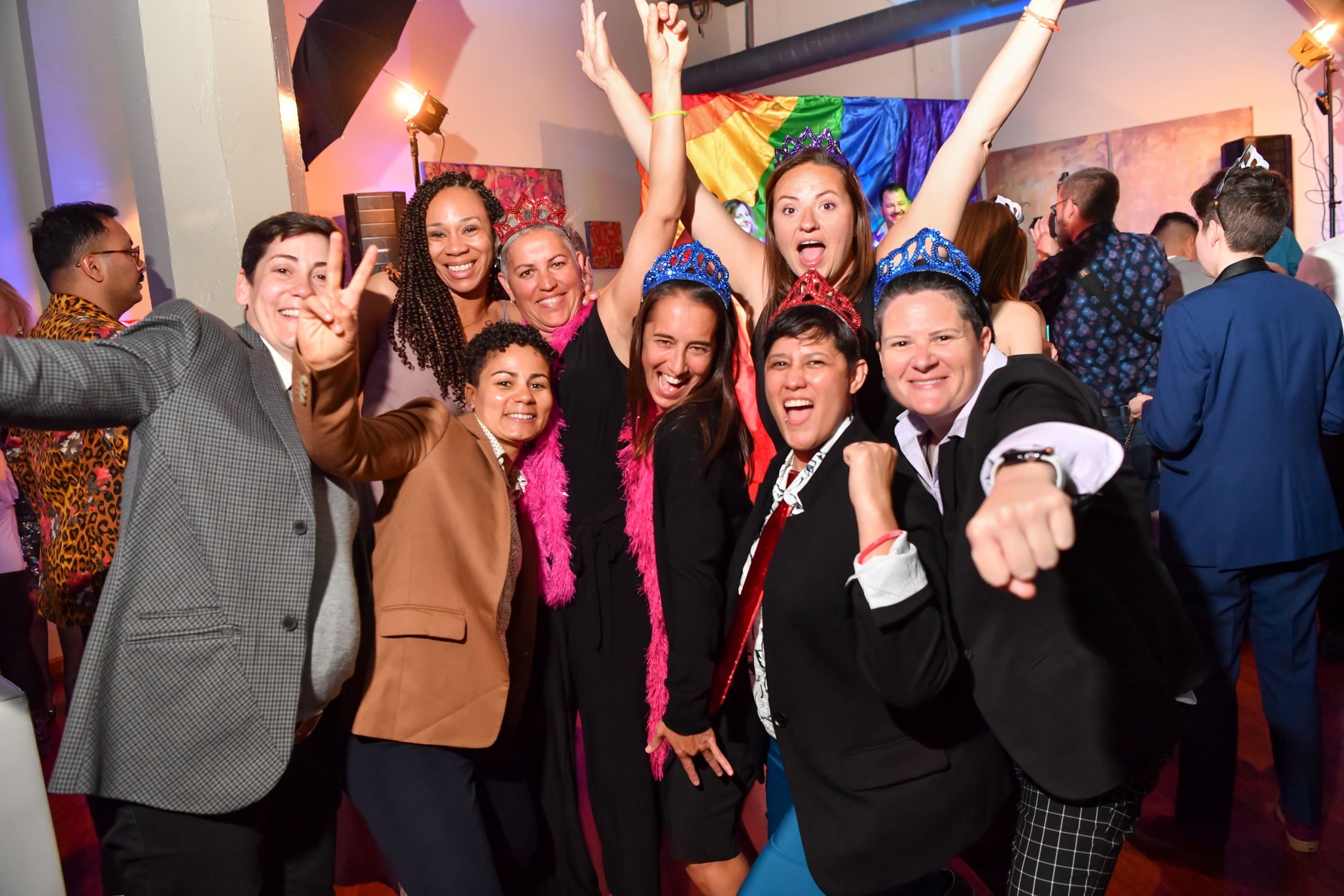 Your Support Helps the Center Build a Stronger and Healthier LGBTQ Community
Since its inception, the Center has relied on donations from generous individuals like you to support our mission of connecting people and opportunities so that together we can build a more welcoming and equitable world. Help can take a variety of forms, including:
Individual Donations
Each individual gift provides incredible opportunities to tens of thousands of community members each year.
Fundraising
Fundraising for the Center is a great way to show your support. Host a simple Facebook fundraiser to raise funds online among your friends or host a benefit like a special event or promotion to support the Center.
Item Donation
Donated items (in-kind donations) can greatly help our programs. Our capacity to accept donation varies throughout the year. If you have items you'd like to donate, please fill out this Item Donation Form.
Workplace Giving
Give through your local workplace campaign hosted by your employer, United Way or Local Independent Charities (LIC). To make a gift, please write our name, SF LGBT Center and our EIN number, 94-3236718 on the form they provide you.
Matching Gifts
Would you like to double or triple the impact of your gift? Many companies will match your nonprofit donation dollar-for-dollar.

Matching Gift
and
Volunteer Grant
information provided by

Vehicle Donations
The SF LGBT Center benefits from your vehicle donated through our partner organization, Charitable Adult Rides and Services (CARS). To get started, call CARS at 1-855-500-RIDE or visit careasy.org.
Gifts of Stock
If you own stock or mutual funds, it may be more tax-wise to contribute these shares than cash. This is because a gift of appreciated stock or mutual funds generally provides you a two-fold tax advantage: You avoid paying capital gains tax on the increase in the value of the stock or mutual funds, and you receive a federal income tax deduction for the full fair market value of the stock or mutual funds at the time of the gift.
Planned Giving
Wills, trusts, retirement plans, and insurance policies are all a wonderful way to leave a legacy and ensure that Center's community building efforts can be carried on into the future.
Contact Us
For general questions contact donations@sfcenter.org
For questions regarding your giving or sponsorships contact Director of Development Dani Siragusa at danielles@sfcenter.org or 415.865.5552
SF LGBT Center Soirée
This year, Soirée helped the SF LGBT Center raised almost $300,000 in funds to expand programs and services for our community.
The party took place April 13, 2019 at the Terra Gallery.
Entertainment by Juanita MORE!
Host and Auctioneer Katya Smirnoff Skyy
Party DJ LadyRyan
---