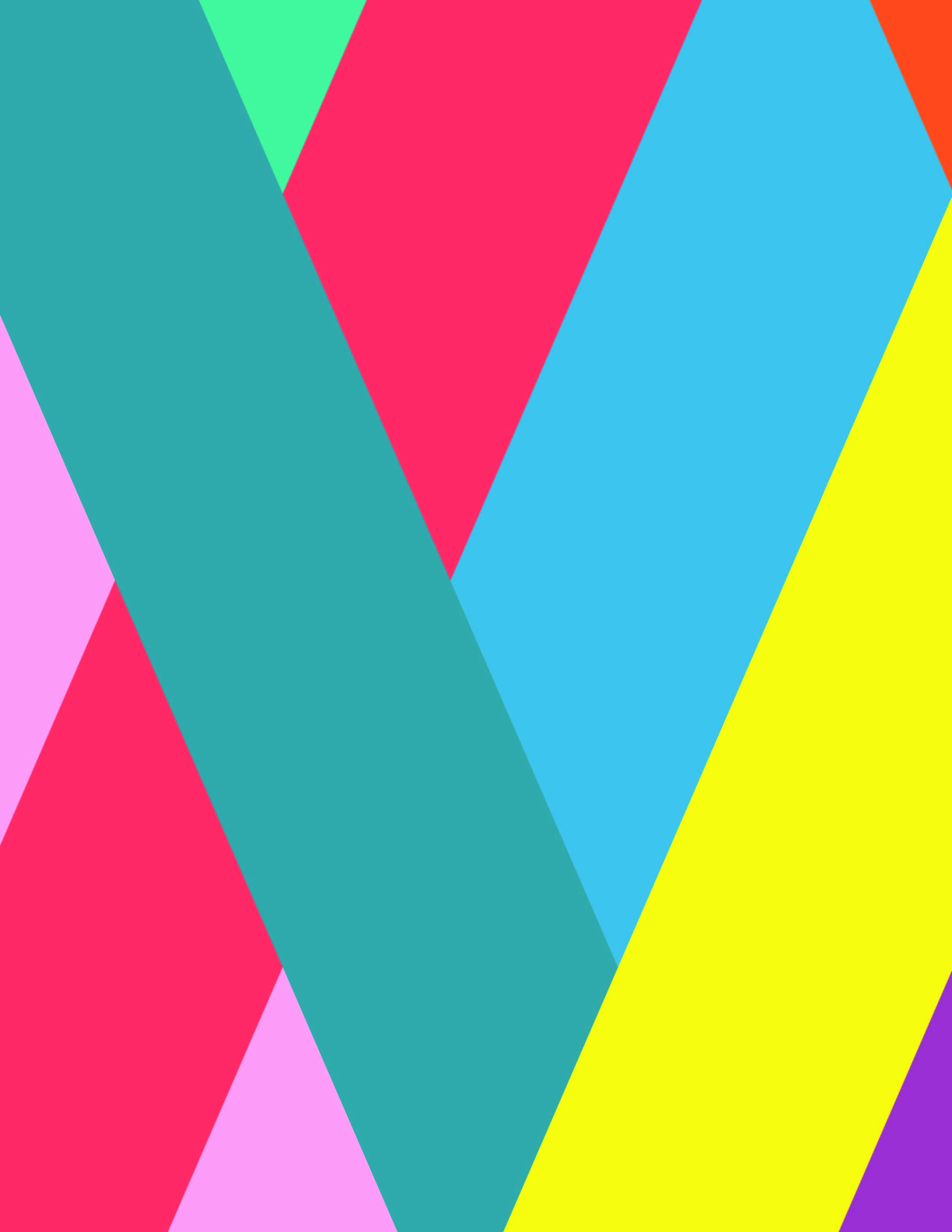 What.
SF BiCon 2020
When.
Sat, February 1, 2020
10:00 AM – 4:00 PM PST
Where.
SF LGBT Center, 1800 Market Street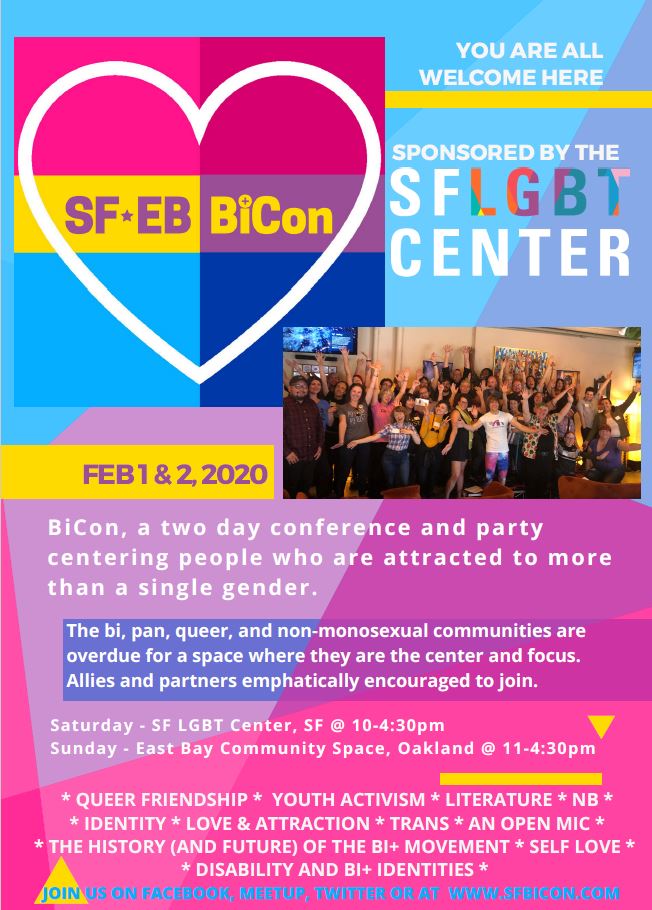 Note: BiCon 2020 is a 2-day event with one day in SF and one in the East Bay!
Saturday, February 1, 2020 at SF LGBT Center, SF @ 10:00am-4:30pm

Sunday, February 2, 2020 at East Bay Community Space, Oakland @ 11:00am-4:30pm
SF*EB BiCon is a conference and party dedicated to celebrating and connecting the underserved bi+ community. We use "bi+" to refer to the variety of labels people use to describe themselves which don't fit into the mainstream straight/gay binary; Such as, pansexual, fluid, non-monosexual, demisexual, asexual, aromantic. We all come together and connect in a space defined by the beauty and challenges of being attracted to more than – or fewer than – one gender.
BiCon features two days of community presentations, panels, discussions and performances on topics related to identity, gender, race, mental health, sexuality, relationships, history, disability and more! It's a space to build community and celebrate our similarities and differences while throwing a great party. Allies are welcome. Lunch, swag, fun and community connections included.
Donation ticket: $100
Full cost ticket:

$60

Pay what you can

– where you decide what you can afford; no one turned away for lack of funds.
Stay updated via our Facebook event: https://www.facebook.com/events/2395731733973159/
For more information:
https://www.sfbicon.com/schedule
https://www.sfbicon.com/presenters
Contact: sfbicon@gmail.com
Access info:
This event is wheelchair accessible (second floor of building accessible via elevator). The Center is a low-scent building. For other access needs or questions about accommodations, please contact sfbicon@gmail.com / 415.865.5664 at least 48 hours prior to the event.