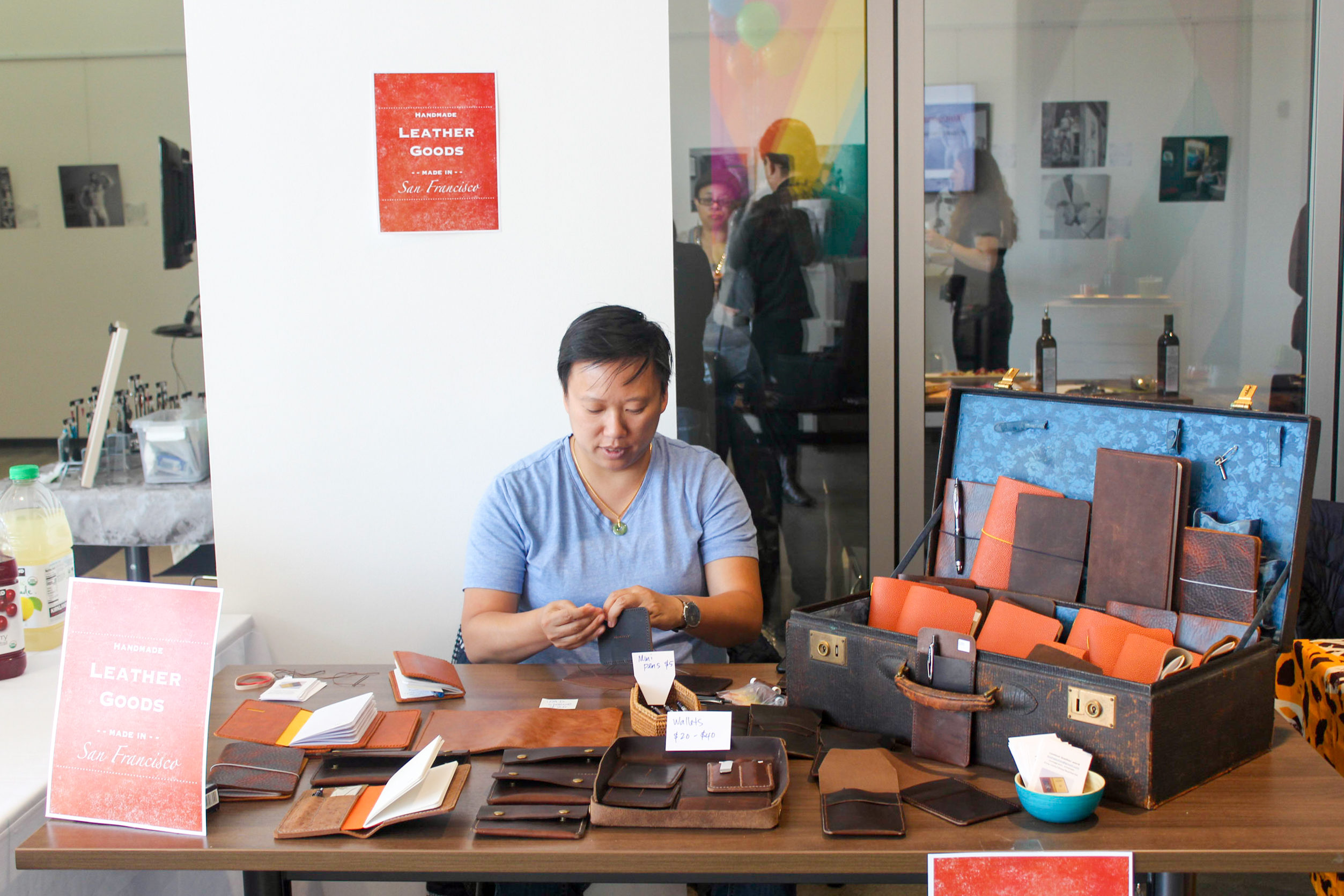 Overview
At this time, many programs have been suspended due to DPH COVID-19 (coronavirus) recommendations. Some services may be available remotely on a case-by-case basis. Please visit sfcenter.org/covid19 for the latest information.
The SF LGBT Center takes pride in assisting LGBTQ entrepreneurs through a variety of programs including one-on-one counseling, an innovative rapid credit-building microloan, workshops on access to capital preparation, and referrals to our vast small business development network.
The Center guides businesses throughout the spectrum of their development lifecycle, and is creating jobs for our community by collaborating with LGBTQ merchants and entrepreneurs to bring their dreams to life.
Small Business Consulting
From testing your idea to launching and growing your business, the Center offers ongoing support for entrepreneurs to bring their businesses to life. Through one-on-one coaching, clients have the opportunity to meet with a business specialist who will review their current situation, assess their needs and work with them to develop a concrete action plan.
Schedule a one on one with Eddie Tang, our Small Business Consultant who is ready to help you as you start or grow your business. Whether you're testing out an idea or you're looking to further establish your business, he can be a useful resource and facilitate an action plan to help you get moving towards attaining your goals.
Questions? Contact Small Business consultant Eddie Tang at SBConsultant@sfcenter.org.
Small Business Incubator
SF LGBT Center Business Incubator provides a supportive environment for entrepreneurs in the LGBTQ community to meet and support each other, attend business workshops, find mentorship opportunities, and participate in other business activities. Partnering with various resources partners, the incubator works to help you create and grow a successful business.
Questions? Contact Small Business consultant Eddie Tang at SBConsultant@sfcenter.org.
---
Impact
662 small businesses assisted
---
Testimonials
"Creating a business can feel like a very isolating adventure, so to have support from someone who understands business, and is able to also be a friend on the journey, can be really special and helpful."