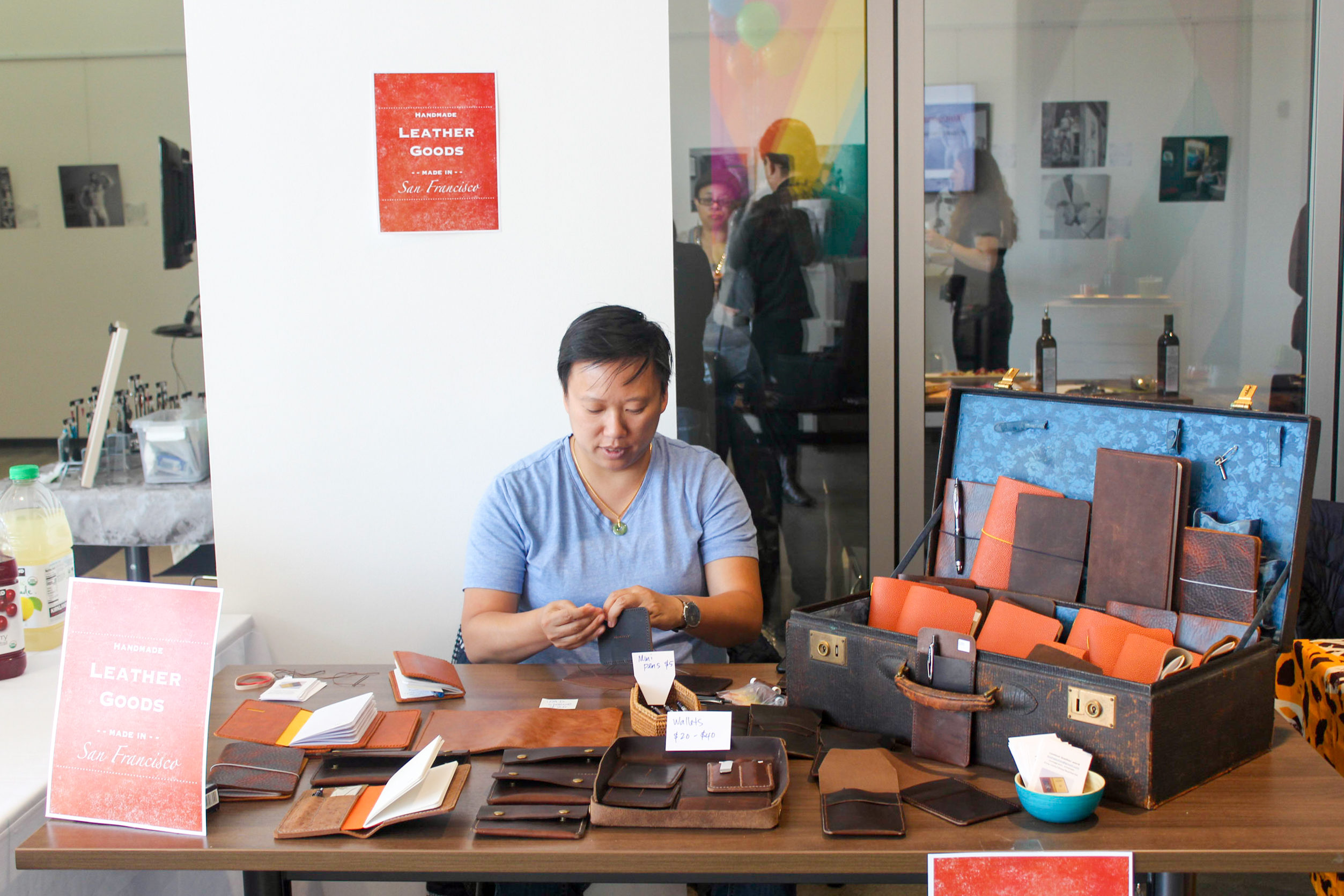 Overview
The SF LGBT Center takes pride in assisting LGBTQ entrepreneurs in San Francisco through a variety of programs including one-on-one business consulting and coaching, various business workshops, a new entrepreneur training program, the Queer Street Marketplace, and referrals to our vast small business development network for funding and other support.
The Center guides businesses throughout the spectrum of their development lifecycle, from someone who has a business idea and needs help getting it started to someone who has been in business for decades and needs help with their changing needs and challenges. We help create jobs in the community by helping these small businesses continue to grow and expand.
Small Business Consulting
From testing your idea to launching and growing your business, the Center offers ongoing support for entrepreneurs to bring their businesses to life. Through one-on-one coaching, clients have the opportunity to meet with a business specialist who will review their current situation, assess their needs and work with them to develop a concrete action plan.
Schedule a one on one with Eddie Tang, our Small Business Consultant who is ready to help you as you start or grow your business. Whether you're testing out an idea or you're looking to further establish your business, he can be a useful resource and facilitate an action plan to help you get moving towards attaining your goals.
Questions? Contact Small Business consultant Eddie Tang at SBConsultant@sfcenter.org.
New Entrepreneur Training Program
The SF LGBT Center New Entrepreneur Training Program is a nine-week training program where six to eight new entrepreneurs from different businesses (pre-existing or not) will work as a cohort in a mutually supportive environment to develop their respective businesses from the ground up. The program is currently open to individuals and businesses in San Francisco only.
​The program is one of the approved small business training programs that are required to apply for a grant ranging from $5,000 to $50,000 offered by the City of San Francisco's Business Training Grant Program.
The program will cover all aspects of creating and running a new business, which includes marketing, business finance, entity formation, strategic planning, organizational planning, and operational planning. The program will also invite industry experts to act as guest speakers during classes.
The nine-week program will be broken down into three-hour-long lectures and in-class exercises led by the ​Small Business Consultant at the LGBT Center once a week with occasional guest speakers and weekly assignments for the entrepreneurs to complete outside of class.
At the end of the program, the entrepreneurs will present their business plans to a panel of judges, which will include lawyers, serial entrepreneurs, business consultants, and potential investors/lenders who will provide valuable feedback for your business.
We accept applications year-round on a rolling basis, and a new cohort starts around every nine weeks. Apply now!
Questions? Contact Small Business consultant Eddie Tang at SBConsultant@sfcenter.org.
Small Business Workshops
The SF LGBT Center Small Business Program offers small business workshops on different topics including marketing, finance, business planning, business law, and more, to help small business owners gain useful knowledge to run their business effectively.
Questions? Contact Small Business consultant Eddie Tang at SBConsultant@sfcenter.org.
---
Impact
662 small businesses assisted
---
Testimonials
"Creating a business can feel like a very isolating adventure, so to have support from someone who understands business, and is able to also be a friend on the journey, can be really special and helpful."