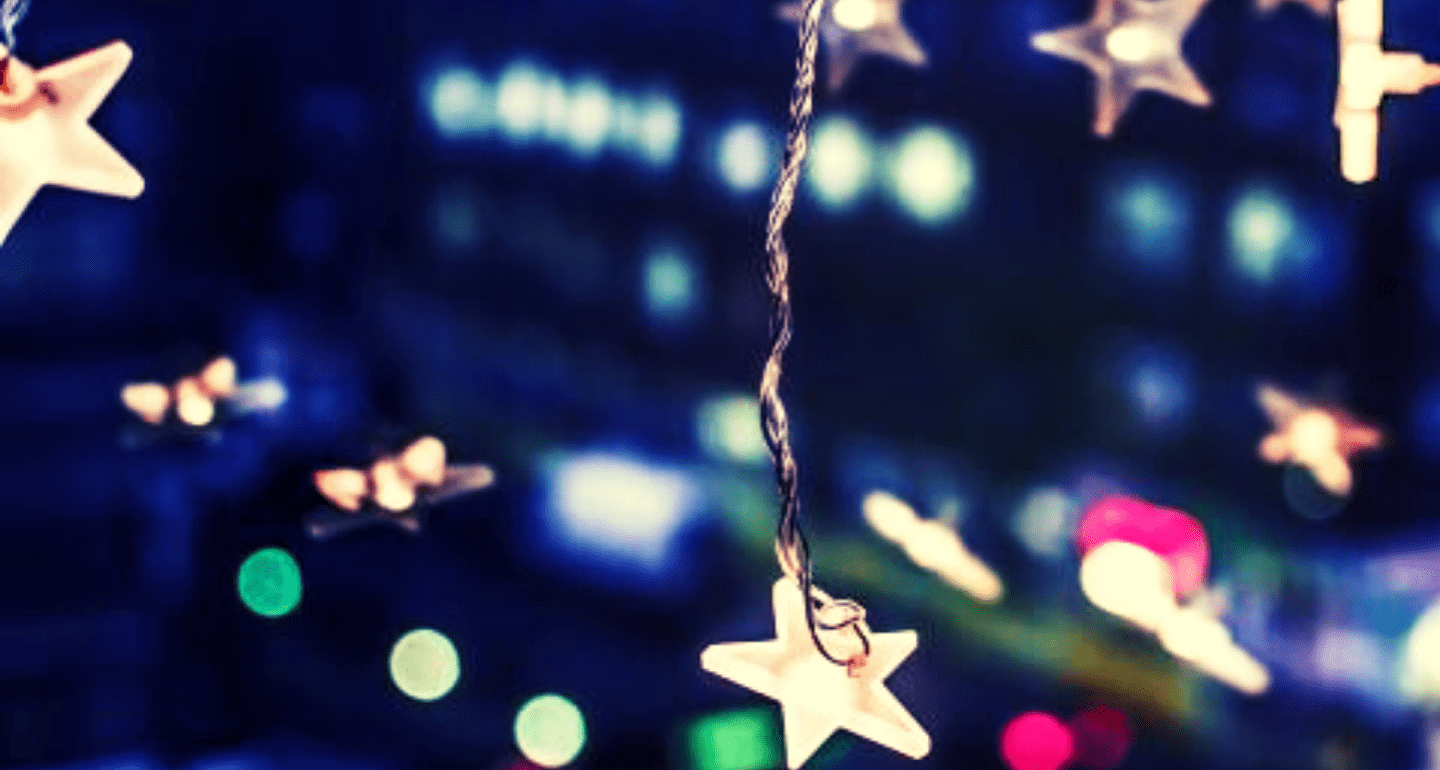 An LGBTQ Guide to Surviving the Holidays
11/15/2018
The holidays are a mixed bag for some of us; here are some ways to cope
by Dany Ricci
The winter holiday season is beloved by many, regarded across religious and cultural tradition as a time for family, friends and celebration. But to some LGBTQ folx with less than accommodating families to go home to, finding cheer and comfort can be a little more complicated.
Those closeted may weigh their options for coming out to family members, or keep an uncomfortable secret while dealing with awkward probing about their dating lives–or perhaps have to navigate bringing a same-gender partner home for the first time and awaiting judgment. Those who are out might face anything from awkward microaggressions to invasive questions about their gender and sexuality. It's a mixed bag for some of us, and that's okay.
In these potentially stressful times, self-care becomes paramount. Obviously, self-care looks different for everyone, but PFLAG, Psychology Today, and The Trevor Project have some useful tips for whatever situations might arise. To summarize:
Evaluate if it's safe to come out to your family members—and to which ones. There are households, of course, where this might go surprisingly well, so don't assume that it'll be a confrontation from the start. That said, if coming out might cause a dangerous situation (for example, if you might find themselves on the streets with nowhere to stay afterwards), make an escape plan in the event that you do decide to take this chance. Is there anyone you know in town who could give you safe sleeping arrangements?
It might help to do a little practice talking about your sexuality or gender identity with a friend, to figure out how best to present it–and what details you may wish to withhold until further trust is gained.
Maintain good boundaries. You owe yourself the respect that your family might not necessarily have for you, so it's okay to shut down abuse of any kind, or toxic questioning that makes you feel uncomfortable or unsafe (see also: all references to "the surgery," your sex life, or anything of that nature!)
That said, if you can try to remain patient through well-meaning through occasional slip-ups, accidental misgendering, and ignorant curiosity (and we won't blame you if you can't), try to have compassion and understanding for your family as well. Change and unfamiliarity can be confusing and difficult to adapt to, even if the person in question is trying to do their best to understand.
If things go well, check in with your family afterwards, in case there are questions unanswered or emotional support to be given. Hopefully, this can be a stepping stone to build an even closer relationship with your loved ones, as you gradually let them in to see your authentic self.
If things don't go so smoothly, have a self-care plan prepared if you wish to get away for a moment and recharge yourself. Feel free to call or chat with an LGBT hotline to vent (such as The Trevor Project, Trans Lifeline, or the LGBT Help Center)
Finally, though… if you feel it'll be too emotionally exhausting, invalidating, or painful to go home for the holidays, it's okay to allow yourself to opt out. No one deserves to be subjected to suffering in the name of tradition. The friends, supporters, and loved ones we make can be more family than our blood relatives. Surround yourself with those who respect and affirm your identity, and give you strength. Take care of yourself, above all.
And when you do finally return home, remember that your community can be a family as well. For LGBTQ people in the Bay Area, the Center seeks to be that space, that gathering place, that home away from home.
Photo by Victoria Heath on Unsplash
Back to Blog