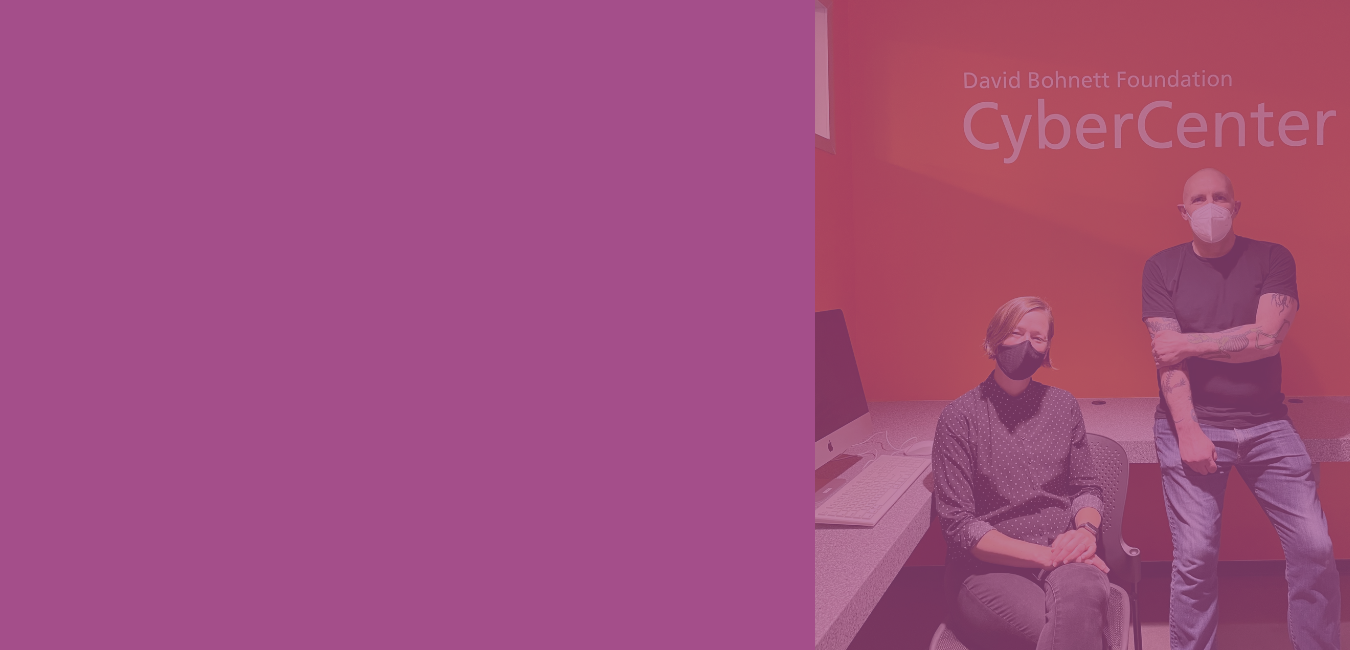 On the Frontlines: Overcoming the Digital Divide
If you had your phone, laptop, and other essential technology taken away during a global pandemic, what would you do? Last year, the world embraced digital transformation at an accelerated pace, leaning into technology's prominent role in how we work, learn, and live. However, the pandemic illuminated a long-standing issue: the digital divide between those with and without access to reliable technology has never been more profound than it is today.
I witnessed this widening inequity firsthand overseeing the SF LGBT Center's David Bohnett CyberCenter. It's an often-overlooked resource consisting of computer stations with free internet that has been truly essential for vulnerable community members who lacked access to technology during the pandemic.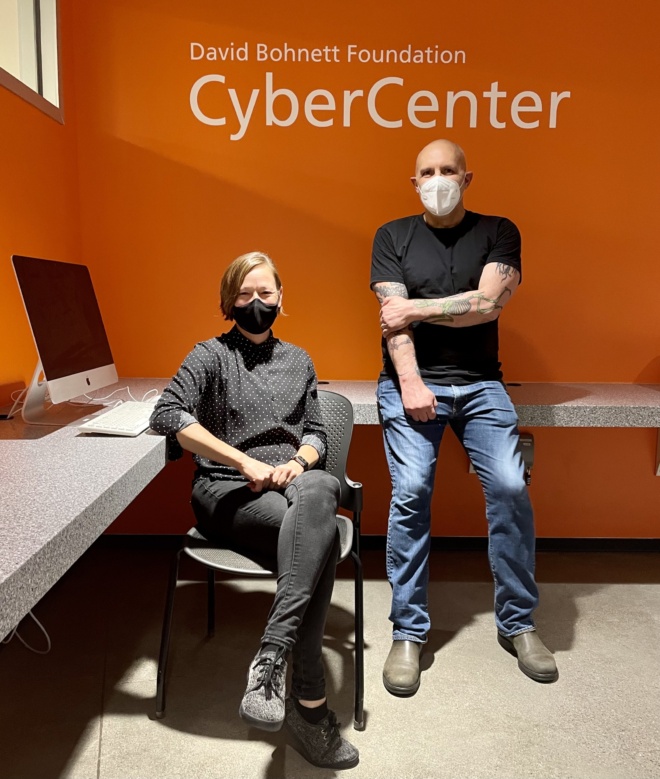 Even as shelter-in-place orders took effect, I knew that we couldn't fully shut down the CyberCenter because many San Francisco residents don't have access to affordable technology. Currently, over 100,000 city residents lack internet at home, and for many, the cost to access reliable internet is too high.
With that in mind, we reopened the CyberCenter with limited capacity in July 2020. We revamped the space to allow for social distancing, increased cleaning frequency, and implemented procedures to maintain safety for everyone, including Center staff. The stress of being on the frontlines at a community building during a pandemic is immense. I recall the anxiety I faced navigating my health and safety, especially since I lived with an essential worker. Though COVID-19 safety protocols shifted frequently, our team remained steadfast in our commitment to safety and reliability for everyone who walked through our doors. It was also incredibly motivating to see dedicated Center volunteers like Steven Serba rise to the occasion to ensure the CyberCenter stayed open as COVID-19 raged on. As a longtime Center volunteer, Steven consistently found a way to make community members feel welcomed, safe, and comfortable in the space.
Throughout the year, visitors have come in for hundreds of sessions at the CyberCenter, with many becoming regulars. We witnessed the CyberCenter transform. What was once a quick and convenient "pit stop" to print resumes for job interviews, among other things, became a fixture for folks who needed help building digital skills to access the latest COVID-19 information they couldn't get offline.
If you ever need to create an email address for someone without access to a phone to verify that they "exist," your privilege will hit you hard as it did for me.
The Center was one of only a few community organizations providing essential technological support to the most vulnerable during the pandemic. The CyberCenter also became a place that cultivated community and connectivity. The brief interactions community members exchanged with each other at the Center became crucial in combatting isolation. Whether utilizing the CyberCenter or working with our Information & Referral team to access critical COVID-19 resources, the Center proved valuable in helping folks navigate the shifting digital landscape while being in community.
The pandemic exposed many inequities, and we can't overlook the fallout from the growing digital divide. After seeing our way through COVID-19's challenges, I know that the Center will remain at the forefront, connecting our resilient LGBTQ+ community to resources that will help them push onward. In fact, the CyberCenter is now open three days a week thanks to the dedication of our team, volunteers, and donors. Know that your generosity is crucial to the vital services we offer at the Center. And with your unwavering support, we'll continue to show up for our community, including those this digital divide has left behind.
In community,
Rosemary Gardner
(pronouns: she/her/hers)
Director of Community Programs
Back to Blog