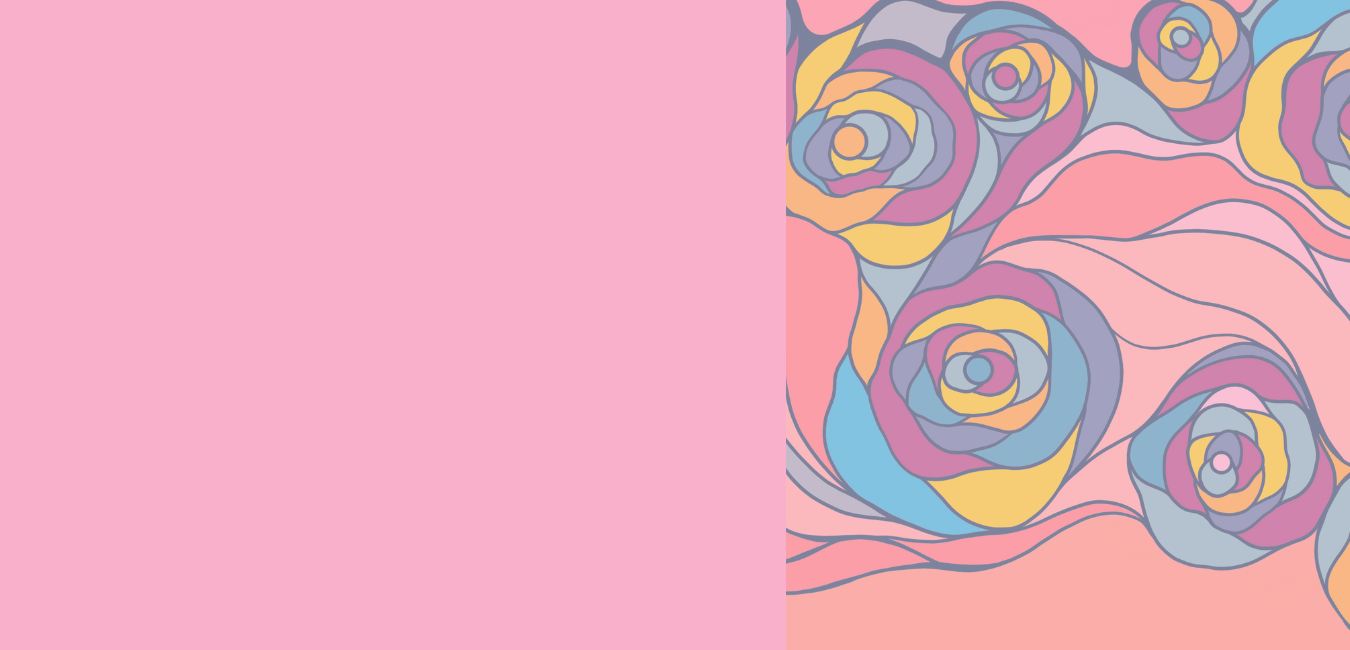 To celebrate the new partnership between our Queer & Well program and House of Our Queer, we sat down with LGBTQ+ organizer and founder of House of Our Queer, Bex Mui (she/her). With the upcoming holidays in mind, we explored the ideas behind House of Our Queer, the power of intentionality and reclaiming traditions, and what the phrase, "Queerness as a Blessing" means.
Bex is a biracial, queer, lesbian, cis femme organizer and consultant committed to the work of LGBTQ+ affirmation at the intersections of education, spirituality, and sexual and mental wellness. House of Our Queer is a QTBIPOC-centered spiritual play space dedicated to the wellbeing of LGBTQIA+ people.
[Note: The interview is edited for clarity and brevity]
How did you come up with the idea of starting House of Our Queer?
I call House of Our Queer my "pandemic truth." It came to me in the quiet of 2020 when we were forced to focus inward. I knew that I was repeating my pattern of throwing myself at activism and policy work, and I didn't have the tools or resources to fill myself back up. I was facing burnout, ready to leave my full-time job, and desperate to find other people like me: LGBTQIA+ people who want to spend time on spiritual healing.
It started simply enough, with an Instagram account and a promise to myself to keep track of time with Queer Church, a weekly Instagram Live offering. I wanted to keep track of the new and full moons, the seasons, and the cosmos. Truthfully, when 2021 was coming around, I felt that eight months had passed, and I was indignant! I knew that House of Our Queer, as an offering, would help to keep me accountable and help me build connections.
From there, I was approached by Lou Barrett (she/they), founder of Purple Palm Press, back in July 2021 to write a book about my work. It's been a wild journey, and House of Our Queer: Healing, Reframing, and Reclaiming Your Spiritual Practice came out this year.
Why do you think being intentional about who you choose to be associated with is so vital for LGBTQ+ individuals?
It's a core human desire to feel belonging. We're living now in a crisis time for isolation and in a time when attacks are excruciatingly high against our community, especially for BIPOC, trans, intersex people, people with uteruses, and drag queens. And like me, many folks in our community don't have first families who share our LGBTQ+ identities. Spending time and energy connecting with people who fundamentally understand and celebrate us is critical spiritual and mental health support. I bring in chosen ancestors to this conversation to remind us that we not only have the support of people alive today but that we are part of a powerful lineage as long as humanity itself.
What are your thoughts on reclaiming and creating new queer traditions during the holidays?
I have so many thoughts about this! The first chapter that I completed for my book was created out of a blog that I wrote in 2020 for the Advocate, "How Queer People Can Reclaim Holiday Rituals." I understand that it's hard, and my advice isn't to put a smile on it. Also, it comes around every year, and holding our breath to wait for it to end isn't setting us up well to begin a new year in January.
My first major step was reframing how I felt about spending holidays away from my first family. I enjoy the opportunity of meeting new people each year, and the freedom of creating rituals that I enjoy. If the holidays are especially difficult because of first/bio-family tensions, we can also see this as an opportunity (cruel as the universe can be) to face the healing that's needed, to set boundaries, and to redirect our energy towards joy. I have a workbook and a workshop recording for folks who want to dig more into this work for themselves, and I'm also available for 1:1 sessions.
What does the phrase "Queerness as a Blessing" mean to you?
Queerness is a Blessing is the first core principle of House of Our Queer. When I decided to launch this framework and growing community, I knew that it had to be centered on the gift of queerness.
Queerness holds space and is expansive. Listening to and following my queerness was my first pivotal opportunity to follow my intuition to guide my life, not looking outward for examples or following expectations from my family or the society around me. Trusting my queerness to build connections has led me towards a life that is full of diverse communities, relationships that are structured to meet our needs and growth areas, and more spaciousness around gender for myself and others. Living a life where you get to decide for yourself who and how you love and being part of a community that celebrates all the ways your gender flows as we grow is a blessing.
House of Our Queer's spiritual offerings stems from the understanding that just because queerness isn't the "norm" doesn't mean that it's at a deficit.
My core belief is that people want to connect, and just aren't sure how. As an organizer and creator, one thing I've learned is that you have to trust that the right people show up.
Back to Blog