The SF LGBT Center is excited to produce our first TLGB Black History Month programming, in honor of the resilient community members who paved the way for us.
To recognize the legends who have shaped the LGBTQ+ landscape, we will honor one person each day of February 2020. Click here for the full list of honorees.
We are also hosting a series of events at the Center featuring art, music, film, and a ball!
Please join us this month as we celebrate.
TLGB BHM Events at the Center: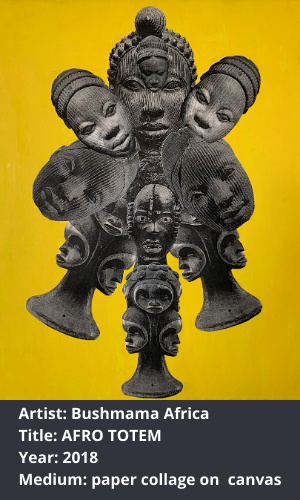 Our newest gallery exhibition, Conversation in Black, on view February 1-29, 2020.
"Black no longer means solely the presence of all colors (in paint) or the absence of all color (in light); it's a simplistic term for an entire ethnicity that has been labeled African American, Afro American and Negro, meant to encompass generations of mixed ethnicities and the diaspora of Black People. The artists in this exhibition are all black, Queer and carry the legacy of generational ingenuity, grace and honor in the voice of our community. What we see are a multiplicity of visions, styles and media portraying the divine, the exquisite, and ourselves in our past, present and future. Celebrate the History of Blackness in 'conversation" with these artists and artworks and find yourself, your friends and your family."
Curated By: Pamela Peniston & Ramona Laughing Brook Webb
Artists: Ajuan Mance, Bushmama Africa, Courtney Desiree Morris, Roger Erickson, Ron Moultrie Saunders, Sa'annti, TheArthur Wright, Toshia Christal
Back to Blog