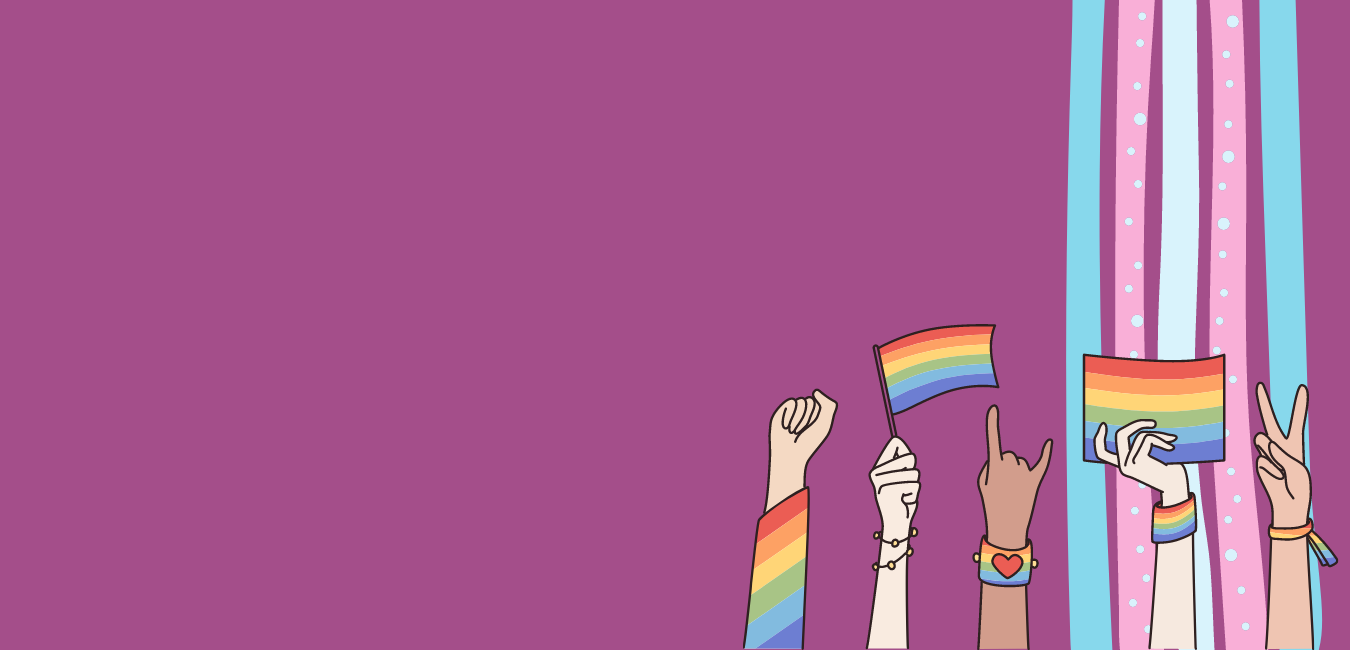 Conozca sus derechos — empleo (Spanish)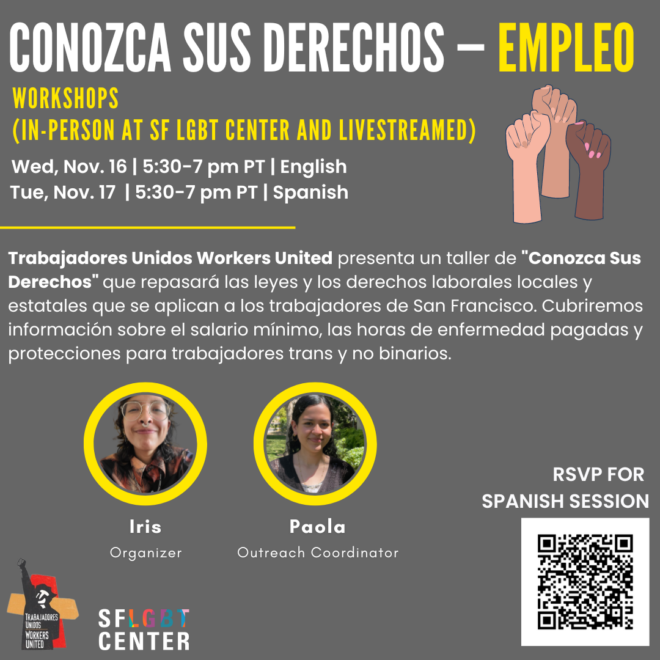 Acerca de este evento: Este evento será en el Centro LGBT de SF en 1800 Market y también se transmitirá en vivo para aquellos que no puedan asistir en persona.
Trabajadores Unidos Workers United presenta un taller de "Conozca Sus Derechos" que repasará las leyes y los derechos laborales locales y estatales que se aplican a los trabajadores de San Francisco. Cubriremos información sobre el salario mínimo, las horas de enfermedad pagadas y protecciones para trabajadores trans y no binarios. ¡Este taller también repasará lo que significa un centro de trabajadores, por qué los centros de trabajadores son importantes para el movimiento laboral y las formas en que usted puede involucrarse en la lucha para crear poder en la clase obrera!
Speaker info: Iris (they/them; elle/ella, Organizer) and Paola (she/her; ella, Outreach Coordinator)
*We will be holding the same event in English on Wednesday, November 16.