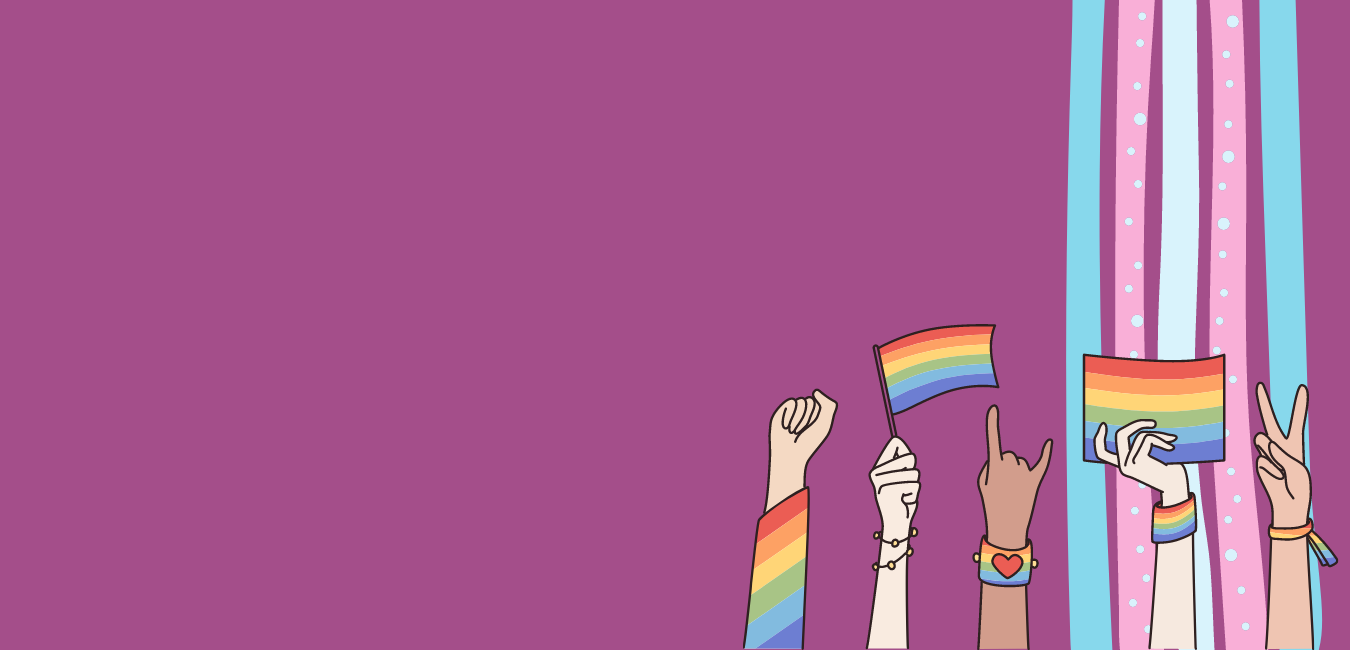 Know Your Rights – Employment (English)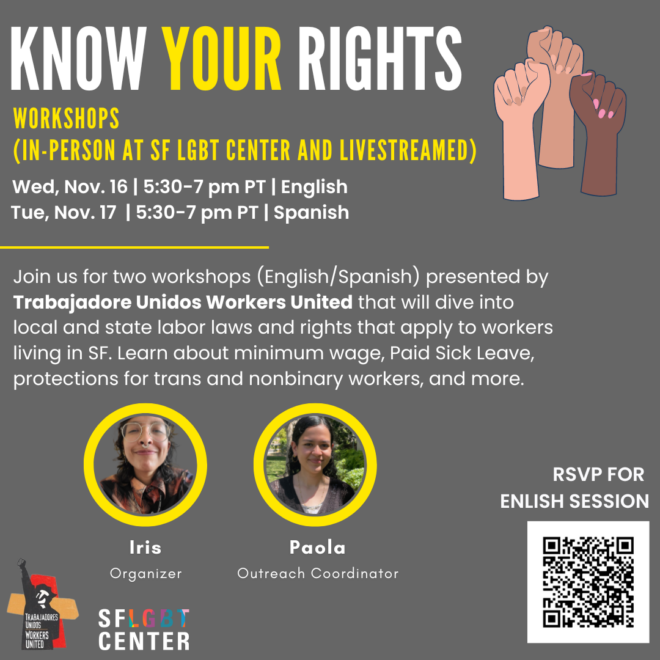 Hosted By: Trabajadore Unidos Workers United's Iris (they/them; elle/ella, Organizer) and Paola (she/her; ella, Outreach Coordinator)
About: Event will be held in person at the SF LGBT Center and livestreamed over Zoom.
Trabajadore Unidos Workers United presents a one-hour-long "Know Your Rights" workshop that will go over local and state labor laws and rights that apply to workers living in San Francisco. We will cover information on the minimum wage, Paid Sick Leave, and protections for trans and nonbinary workers. This workshop will also go over what a worker center means, why worker centers are important to the labor movement, and ways in which you can get involved in building working-class power!
*We will be holding the same event in Spanish on Thursday, November 17.