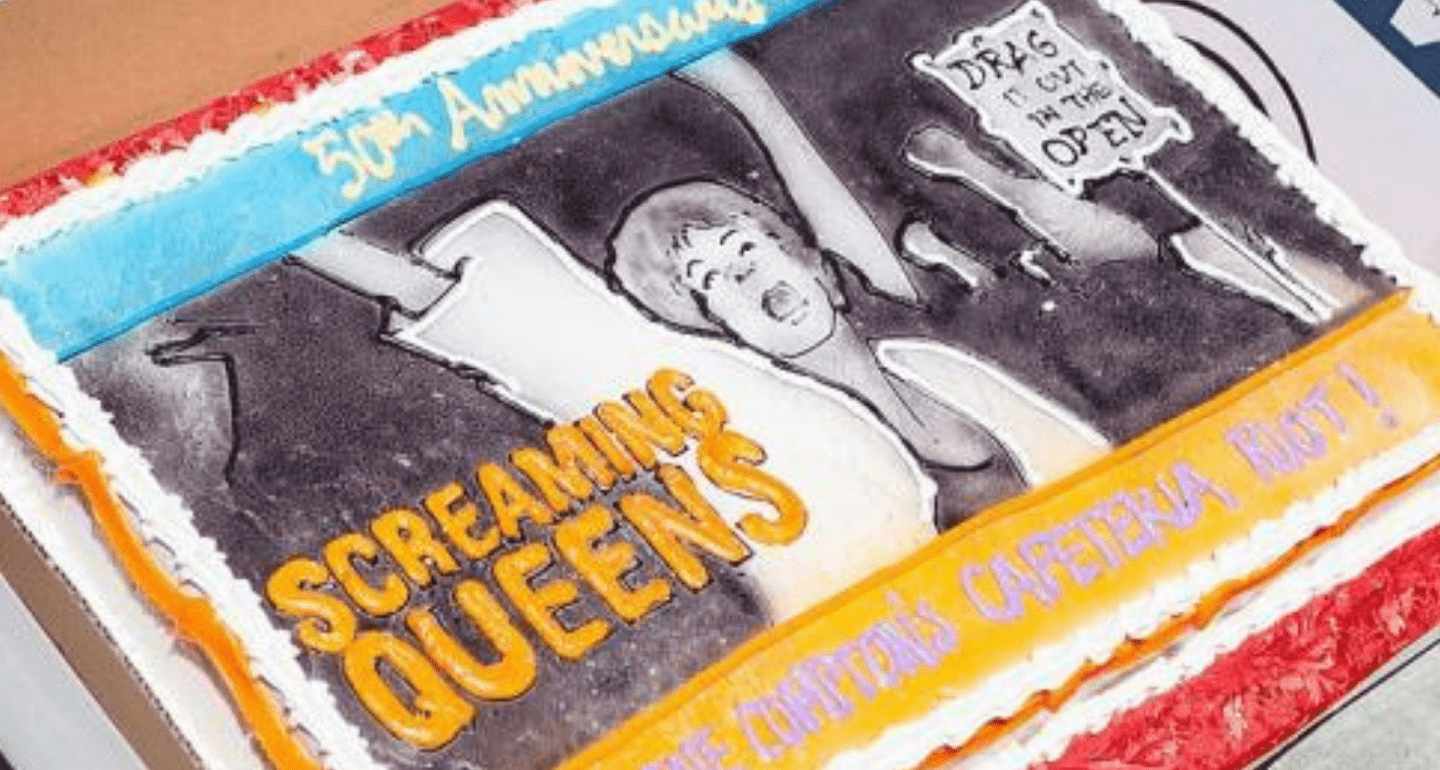 Remembering San Francisco's Compton's Cafeteria Riot
7/1/2018
By Megan Millard, intern, SF LGBT Center
This August marks the 52nd anniversary of San Francisco's Compton's Cafeteria Riot in the Tenderloin District, when brave members of the queer community revolted against harassment by law enforcement.
"It was the first known instance of collective militant queer resistance to police harassment in United States history." – Susan Stryker, historian and director of Screaming Queens, to NPR
Happening three years prior to the well-recognized Stonewall Inn Rebellion in New York's Greenwich Village in 1969, what occurred at Compton's in San Francisco is a remarkable event in LGBT history for members of the community beyond just gay men, particularly for those who identify as trans and gender nonconforming.
"The transgender community's debut on the stage of American political history…" – Stryker.
In the early 1960s, the Tenderloin neighborhood in San Francisco functioned as a Red Light district, with sex work, drugs and gambling acting as the basis for the community of people that lived and gathered there– largely individuals on the fringes of the society, members of the queer community who could live more openly in the Tenderloin than anywhere else. Compton's served as a space off the streets for drag queens, trans people, and gender nonconforming people.
Often times, workers would ring the police to clear out the restaurant, inviting LGBTQ harassment from the officers of the law, sometimes even leading to arrests made under the pretenses of "female impersonation."
However, one night in August 1966, a policeman grabbed a drag queen, and she threw a cup of coffee in his face, sparking a revolt from those eating in the restaurant. Smashed glass littered the street as many fought against their oppression with militance.
Now, in the Tenderloin neighborhood, the Compton's District is the first legally recognized transgender district in the world.
Per the Compton's Transgender Cultural District Facebook page, "The Compton's TLGB District encompasses six blocks in the southeastern Tenderloin and crosses over Market Street to include two blocks of 6th Street. Last year the city renamed portions of Turk and Taylor Street — now called Compton's Cafeteria Way and Vikki Mar Lane."
On Wednesday, August 22, the GLBT Historical Society's monthly "Fighting Back" series event will mark the 52nd anniversary of the Compton's Cafeteria Riot. The event takes place from 7:00-9:00 pm at the GLBT History Museum and is free ($5.00 donation accepted). The program is cosponsored by the SF Office of Transgender Initiatives.
To learn more about the Compton's Cafeteria Riot, check out this NPR article or watch the Screaming Queens documentary on the KQED YouTube channel.
(Photo: Pax Ahimsa Gethen/funcrunch/commons.wikimedia.org)
Back to Blog