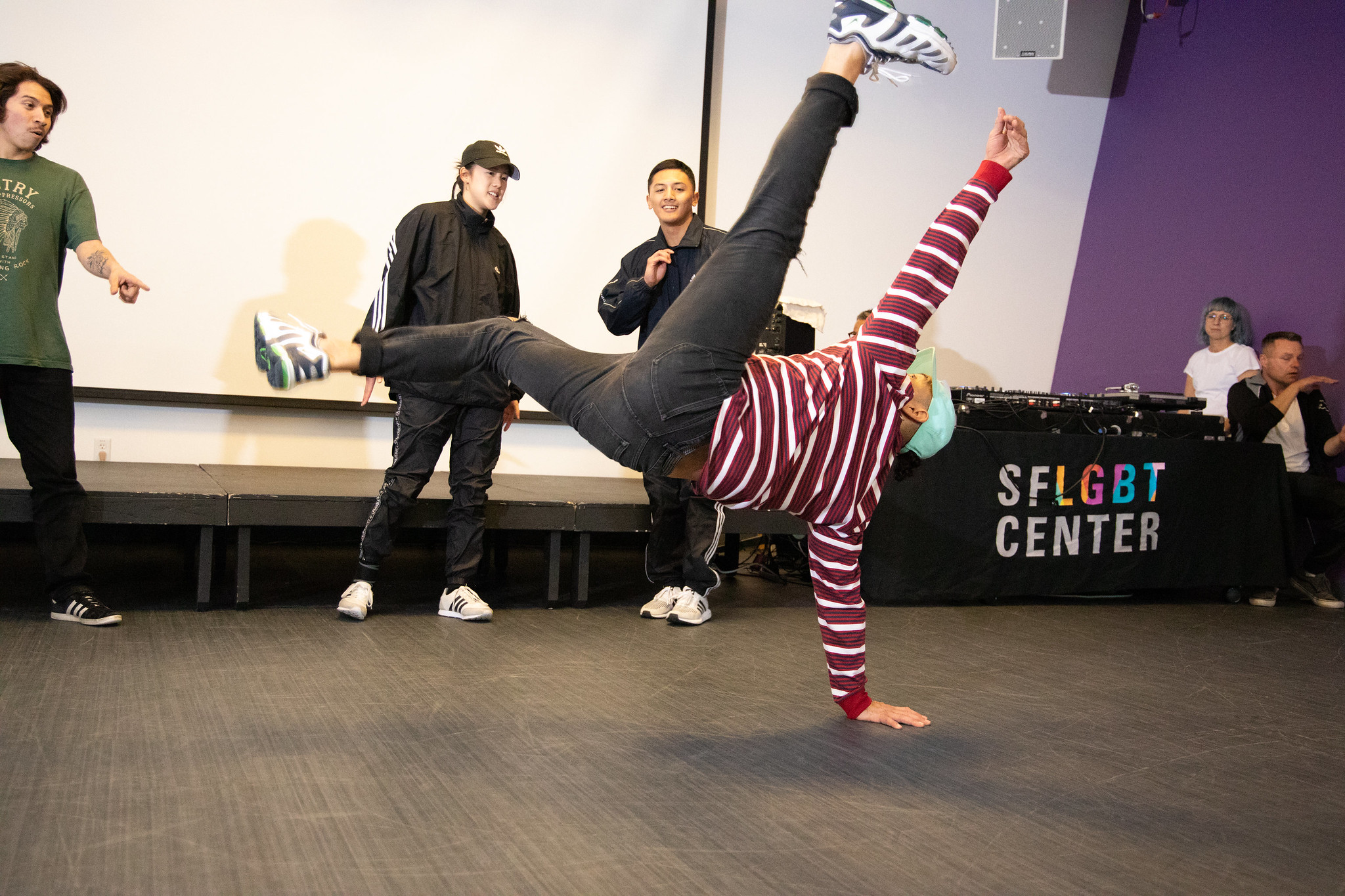 ---
Overview
A hub for the LGBTQ community
At this time, many programs have been suspended due to DPH COVID-19 (coronavirus) recommendations. Some services may be available remotely on a case-by-case basis. Please visit sfcenter.org/covid19 for the latest information.
The Center's Community Programs department provides San Francisco's LGBTQ population with events, resources, and collaborations meant to strengthen our diverse cultural landscape.
---
Community Programs
Partnerships in action
Community Building & Policy Initiatives
The Center leverages its unique capacity to mobilize community energy in response to emerging or neglected issues. This has included increasing resources for immigrants, addressing issues of violence, and undertaking needs assessments on particular community concerns.
Tours & International Visitors Program
We host International Visitors Tours about once a quarter, sharing local LGBT accomplishments and strategies with visitors such as human rights activists, LGBT leaders, and government officials who seek to learn more about our work as part of efforts to promote tolerance, diversity, and human rights.
---
Visit Us
In the heart of SF