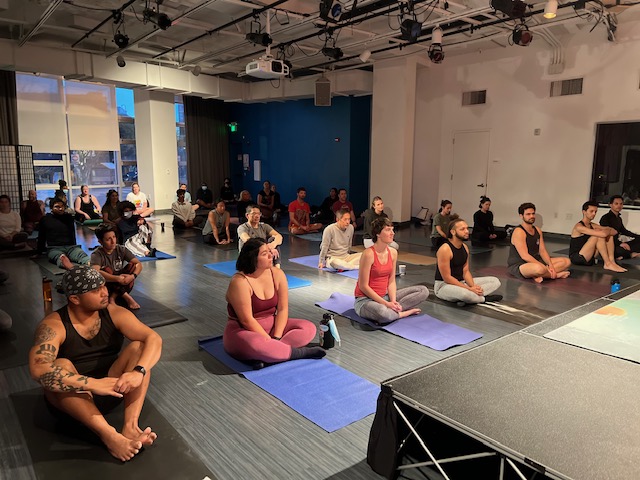 ---
Overview
A hub for the LGBTQ community
The Center's Community Programs department provides San Francisco's LGBTQ population with events, resources, and collaborations meant to strengthen our diverse cultural landscape.
---
Queer & Well
Queer & Well is a new FREE monthly Center Community Program offering that provides a communal space for LGBTQ+ folks to explore different forms of care rooted in connection to community. Whether it's nourishing ourselves, each other, or communities we are a part of—connection is key. Every month, Queer & Well will host various events where folks can participate in and learn about various care practices such as yoga, expressive arts, crystal healing, and more. Join us for experiences filled with vibrant conversation, restorative practices, and community connection.
Through our lived experiences and conversations with local community members, we know that the pandemic has disproportionately impacted LGBTQ+ people—affecting our physical, spiritual, and mental health. This inspired us to create and cultivate a space that provides access to care, community, and connection.
Queer & Well also serves as a platform for LGBTQ+ community members who are passionate about offering care services to connect with the LGBTQ+ community through the Center. We're looking to partner with folks in this space who are looking to build lasting relationships with community members on their individual journeys towards care.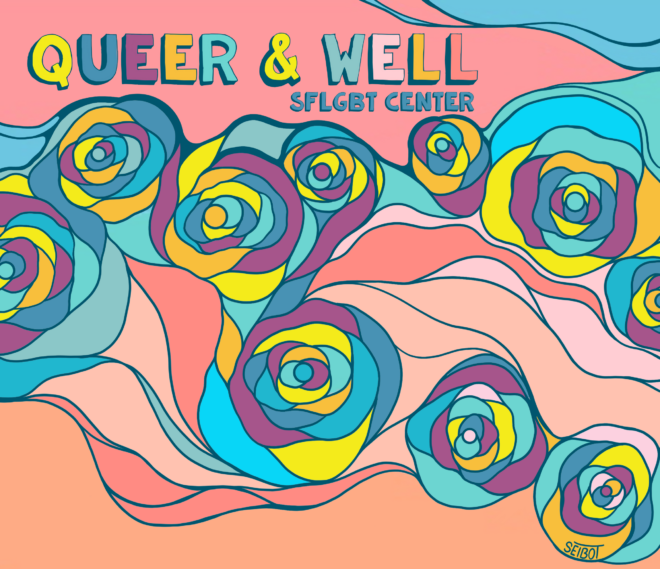 ---
Community Programs
Partnerships in action
Community Building & Policy Initiatives
The Center leverages its unique capacity to mobilize community energy in response to emerging or neglected issues. This has included increasing resources for immigrants, addressing issues of violence, and undertaking needs assessments on particular community concerns.
Tours & International Visitors Program
We host International Visitors Tours about once a quarter, sharing local LGBT accomplishments and strategies with visitors such as human rights activists, LGBT leaders, and government officials who seek to learn more about our work as part of efforts to promote tolerance, diversity, and human rights.
---
Visit Us
In the heart of SF