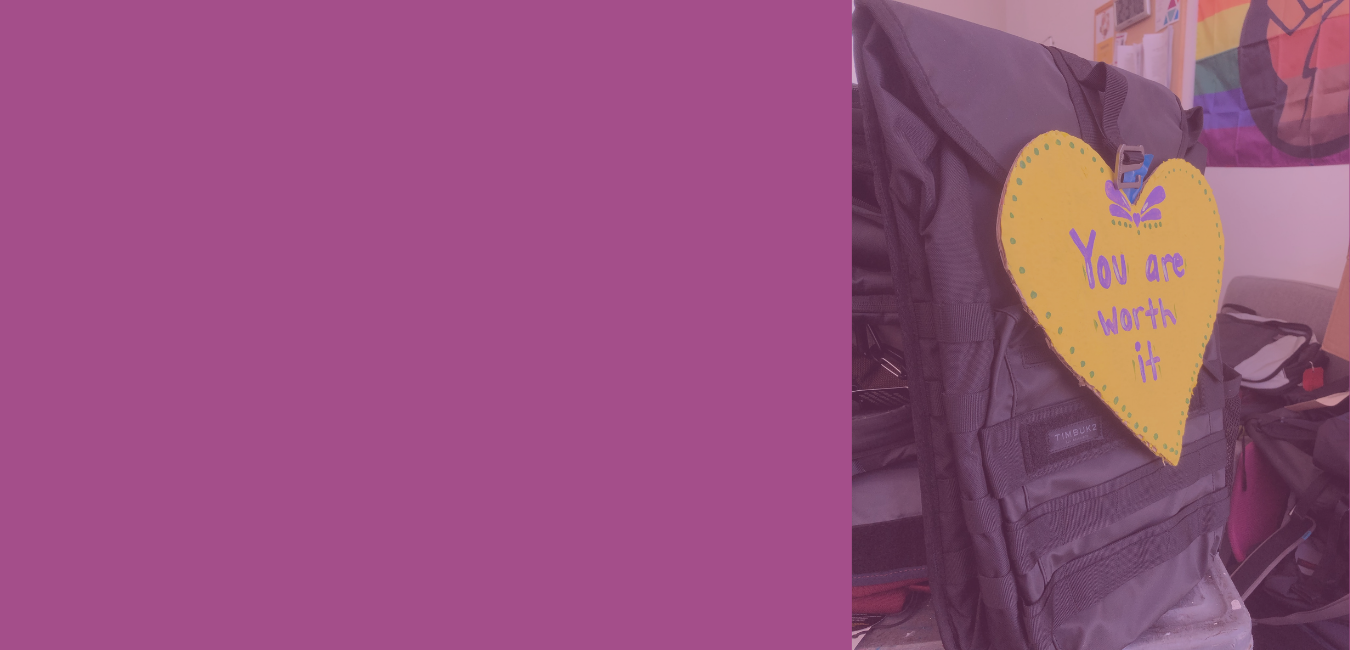 On the Frontlines: Valuing Connection in the Face of Crisis
As we head into the next phase of this pandemic, I invite you to reflect on the value of having access to meaningful connections. Too often, the feeling of being seen is taken for granted, and we forget that having relationships and reliable support systems are a privilege. As a longtime community member and leader, I know the value of leaning on strong community relationships in times of duress. And as we faced COVID-19, it was humbling to see our Center's Youth Services team provide an often-overlooked resource for LGBTQ+ youth—access to community.
I remember the jarring feeling when shelter-in-place protocols took effect. We all immediately shifted to working from home, not knowing when we'd be able to return to providing in-person services at the Center. The Center, a gathering place usually full of energy and vibrancy, now stood silent and empty. Our team carried intense concern and empathy for our community members because we couldn't safely serve those coming to our doors seeking space, connection, and resources. People even started leaving post-it notes outside our windows which we turned into cutout hearts, with messages of hope and affirmation for one another, looking forward to the day the Center reopened. So, amid the pandemic, we decided—following COVID-19 health and safety protocols—to reopen our youth drop-in space (and other critical services) to provide the vital in-person connections and services our community members needed.
So many marginalized community members don't have access to meaningful relationships and connections. As someone who's experienced homelessness, I know how isolating it can feel when people don't even want to make eye contact with you, let alone make conversation. As COVID-19 dragged on, we saw folks come back not only to get essential supplies but also to be in community during a time of heightened isolation. I recall a conversation with someone who went into the Center and asked to just talk to someone, above any other essential resource.
Ultimately, this is what the youth drop-in space stands for: a place of connection that allows people from all walks of life to show up as their full selves in a judgment-free space.
To meet the quickly shifting needs of community members, our Youth Services team transformed our various services and offerings. We hosted new virtual gatherings where LGBTQ+ youth engaged in topics like remote learning and making friends online, and we also provided mental health counseling services and free gender affirming gear. It was empowering to see our frontline team's compassion and dedication to pivoting our programming amid so many unknowns, out of sheer love for community and one another.
When folks walk through the Center's doors, our job is to give them access to essential resources and for them to leave feeling seen and celebrated as their whole selves. I'm excited to share that our Youth Services program is now open three days a week, and as we look forward, we're focusing on what matters most to LGBTQ+ youth—community and connection.
In the face of crisis, we need to remember the privilege of being truly seen and heard is not a reality for everyone, especially marginalized LGBTQ+ youth. We need to listen, hold space, and believe in the next generation of LGBTQ+ voices every step of the way. Know that your generosity is key to the vital services we offer at the Center now and for the road to recovery ahead.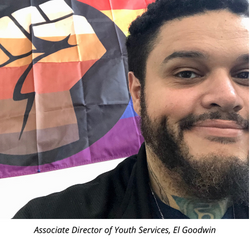 In community,
El Goodwin
pronouns: she/they/he
Associate Director of Youth Services
Back to Blog