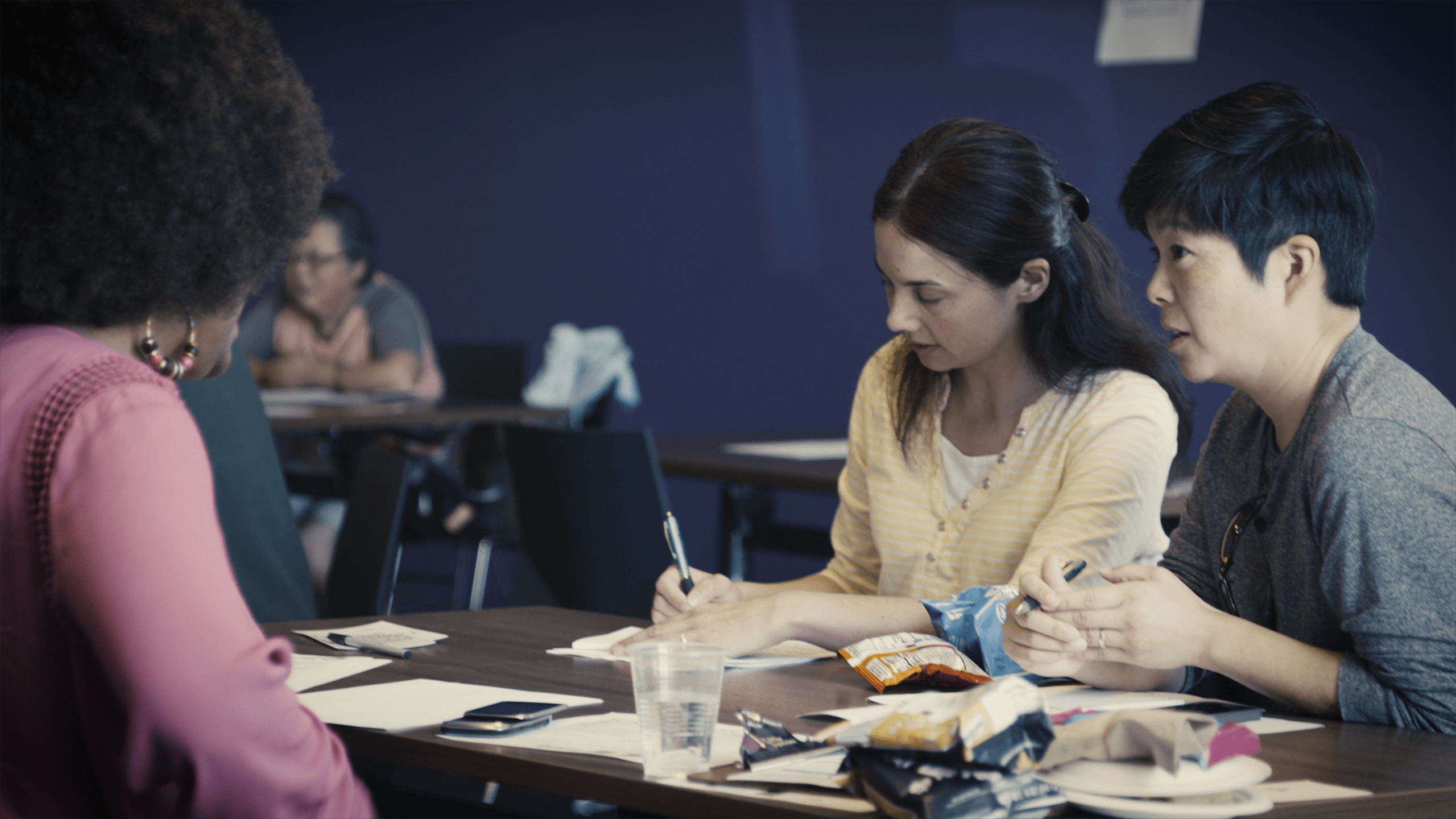 Overview
We see employment as a basic right for LGBTQ individuals in order for them to increase financial health and build assets over time. To this end, we offer a range of services, events, and workshops tailored to support participants' job searches, to offer networking opportunities with potential employers and to connect to further training opportunities.
At this time, many programs have been suspended due to DPH COVID-19 (coronavirus) recommendations. Some services may be available remotely on a case-by-case basis. Please visit sfcenter.org/covid19 for the latest information.
Employment Support
LGBTQ job-seekers face a unique set of challenges due to the threat of workplace discrimination and intolerance. The Center works to make this experience as painless as possible by offering services including resume review, mock interviews, job fairs, and ongoing employment workshops.
Job Ready 101
A job readiness focuses on three basic but integral areas: Resume writing and review, cover letter writing and review, Interview preparation and mock interviews. We have special guest volunteers who work professionally in hiring and recruiting to provide focused support. Job-seekers are encouraged to bring a copy of their resume, cover letter or even a copy of the job description of the job they are planning to apply to.
Thursdays, 12 – 2 PM
Transgender Employment Program
The first program of its kind in the country, the Transgender Employment Program (TEP) helps create inclusive workplaces and jobs for trans and gender non-conforming people.
Trans* Empowerment Club (TRANS:THRIVE)
Connect with fellow trans job seekers and receive support, insights and resources to empower yourself at the Center's weekly drop-in Job Club and ongoing employment workshops.
Fridays, 3-4:30pm
Located at: San Francisco Community Health Center, 730 Polk St, San Francisco, CA 94109
LGBTQ Career Fairs
Our signature career fairs provide a professional networking forum for employers and job seekers to connect, network and gauge employment opportunities.
---
Impact
500+ People participate in each job fair
300+ People are supported through workforce services
92 Clients placed in employment
---
"Feeling the stigma of age, frustrated, and seeking career advice, I learned about the Center's LGBTQ Employment Program through friends. I immediately booked an appointment and the staff helped me update my resume, coached me in interview preparation, improved my social media presence, and even gave me the chance to learn new technology skills."
- Employment Services Program Participant