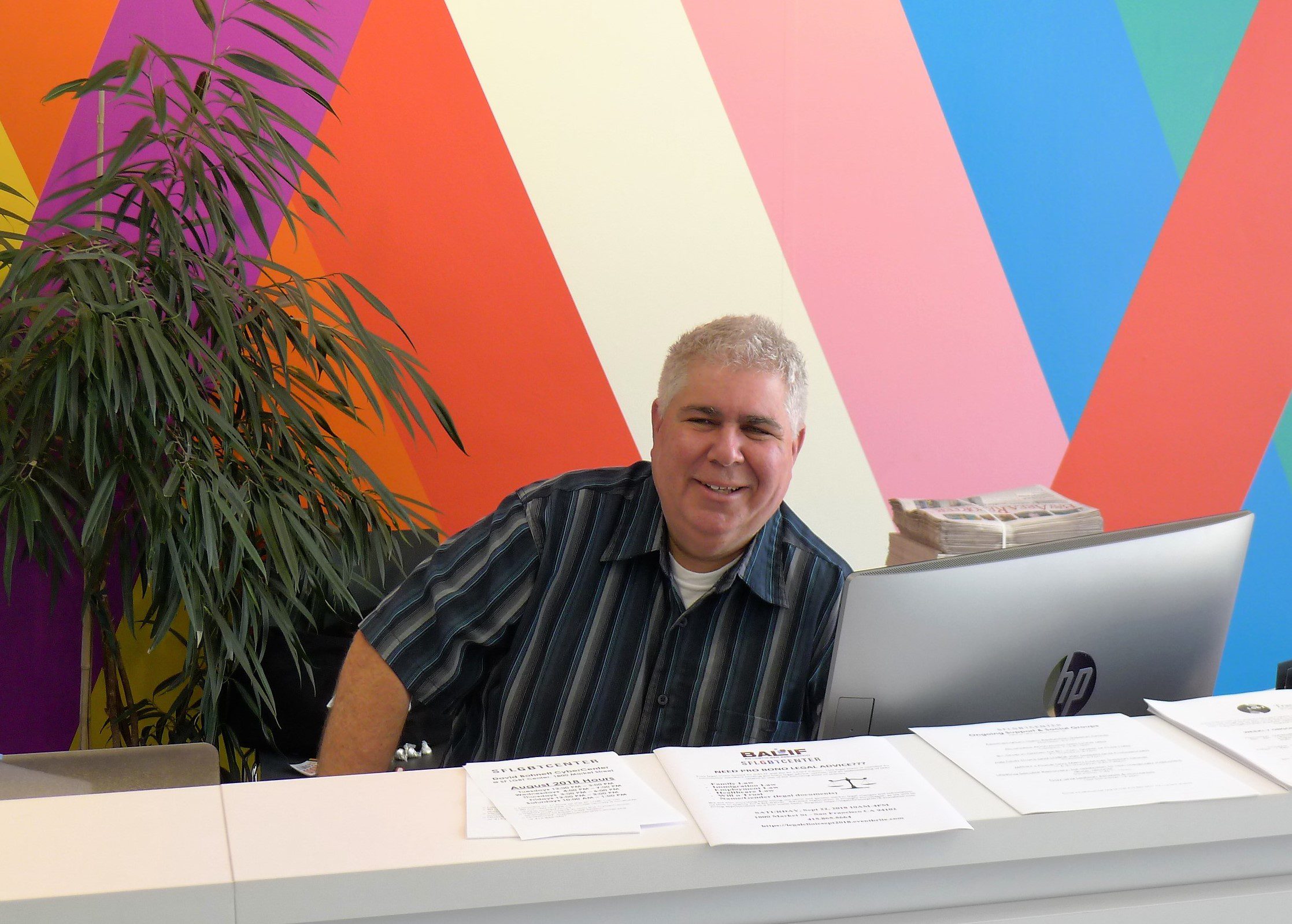 Overview
The Center's Information & Referral (I&R) program connects community members to much-needed resources, information, and referrals. Staff and Volunteers at our Welcome Desk help connect walk-in community members with resources ranging from housing to health services. Resources are also available online, anytime you need them.
At this time, many programs have been suspended due to DPH COVID-19 (coronavirus) recommendations. Some services may be available remotely on a case-by-case basis. Please visit sfcenter.org/covid19 for the most up-to-date information.
Information & Referral Services continue to be available online and via phone only.
Please leave a voicemail and we will return your call within one business day.
Monday – Friday | 9 AM – 6 PM
info@sfcenter.org | 415-865-5661

Please visit sfcenter.org/covid19 for the latest information.
A Hub for Resources and Connection
The Center is often the first stop for newcomers to the City, including LGBTQ youth and people experiencing homelessness. Our regularly updated database includes screened, trusted, and culturally competent resources both inside and outside our organization, including:
Community Engagement
Employment Services
Healthcare & Mental Health
Housing Services
Legal and Social services
Internet/Computer Access
Peer Resource Navigation
The Center has active collaborations with over 70 organizations. Trained volunteers at the Center's Welcome Desk help connect emailers, callers, and walk-in community members with a wide range of resources ranging from housing to health services. Our online resources feature hundreds of resources – from housing and employment to senior and wellness.
Call (415) 865-5555 to reach our main line or email info@sfcenter.org
Cyber Center
The Center features a full-service Cyber Center with nine computers, free internet access, printing, and access to free educational programs.
Questions? Email cybercenter@sfcenter.org
Cyber Center hours:
Tuesdays 12:00 PM – 3:00 PM
Wednesdays 4:00 PM – 7:00 PM
Thursdays 3:00 PM – 6:00 PM
Saturdays 10:00 AM – 1:00 PM
---
Impact
2,500+ People receive referrals
600+ Hours of free Cyber Center available
---
Testimonials
"As a gay man, and a person with visual impairment, it was important to me to find a support system. At the SF LGBT Center, I discovered a variety of services that helped me get acclimated to my new home town, all in one place!"
- Thomas, Center Volunteer
"The Center's amazing Information & Referral program connected me to health care, counseling, legal support, and advice on employment and asylum….I know The Center will be here if I need help again."