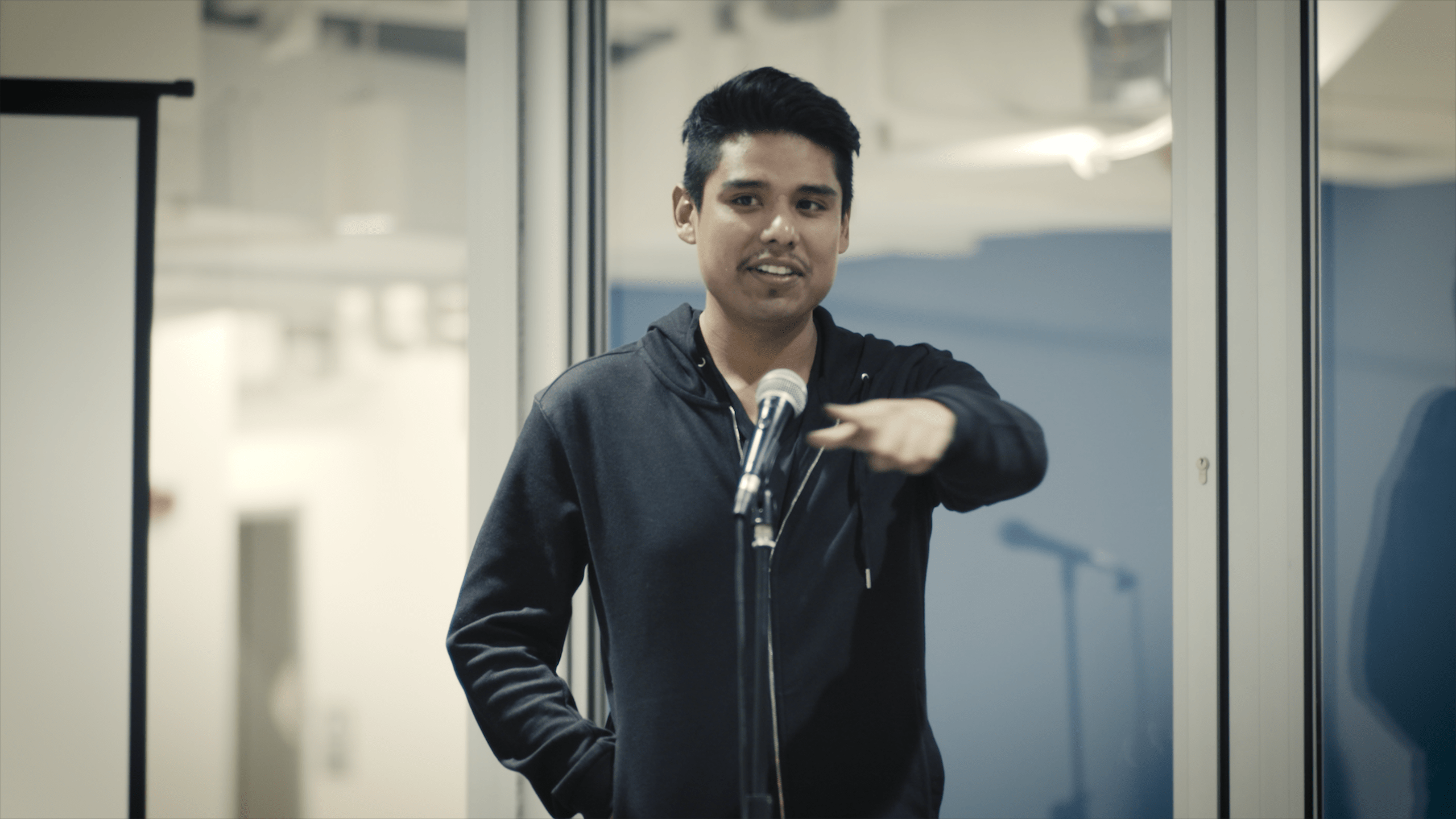 Overview
The Center's Youth Services program puts LGBTQ youth 16-24 and younger on a path to connection and stability. Our purpose is to build a strong queer youth community through education, creative and performing arts, fabulous community events and 30+ hours of youth drop-in services weekly.
Questions? Email youth@sfcenter.org
Home Away From Home
The Center provides a safe, fun, and confidential space for LGBTQ youth ages 16-24 to hang out, access resources, and find community. We also provide referrals and service navigation, mental health services, a weekly meal night, and youth leadership development.
At this time, drop-in navigation services and meal night have been temporarily suspended due to DPH COVID-19 (coronavirus) recommendations. Other services may be available remotely on a case-by-case basis. Please visit sfcenter.org/covid19 for the latest information.
Drop-In Space & Service Navigation
Due to COVID, we are currently open on Tuesdays and Thursdays from 12:00-5:00 PM.
During this time, we can connect you to food, hygiene supplies, masks, Gender affirming gear, resource referrals and virtual spaces through contactless pickup.
To schedule your one-person, 30-minute appointment, please visit: https://cutt.ly/centeryouth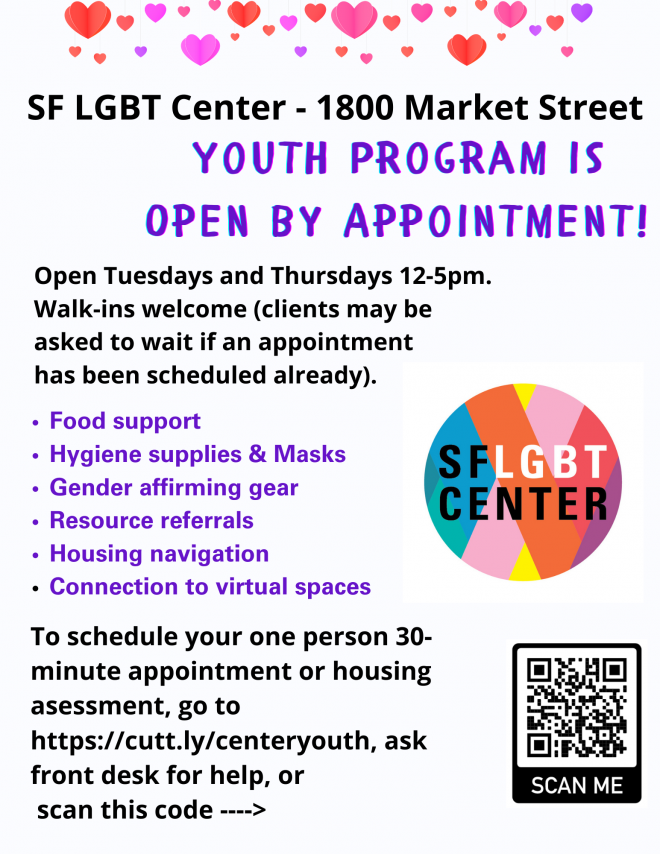 Mental Health Services
Our Mental Health Specialist delivers culturally responsive and trauma-informed mental and behavioral health services for LGBTQ youth – both drop-in and by appointment.
Questions? Email youthmentalhealth@sfcenter.org.
Request for Proposal (RFP) Clinical Supervision and Consultation: Youth Services
For prospective candidates, the SF LGBT Center is seeking a licensed clinician to provide clinical supervision to 2-3 clinicians and 5-10 non-clinical social service providers working with transitional aged youth (TAY). Learn more about the RFP scope and requirements here:
Host Homes
Host Homes will match volunteers (hosts) in the San Francisco community who have a spare bedroom and a commitment to building positive relationships with Transitional Age Youth (16-24).
---
Impact
300+ Youth visitors
1,400 Meals served
200+ Therapy hours provided
---
Testimonials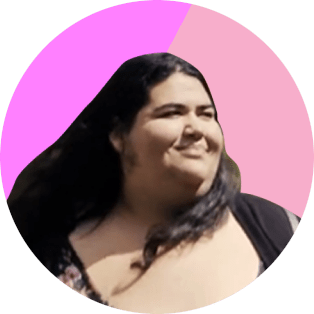 "After coming to the Center's Youth Drop-In space, I realized why people spoke so highly of it: anyone can come in, without meeting any requirements and without fear of judgment."
- Samantha, Youth Program Participant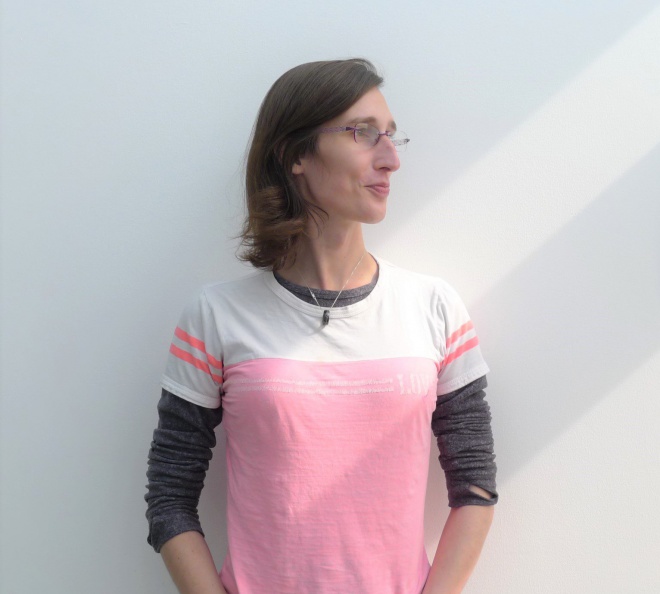 "One day, while wandering in the city, I looked up and saw the SF LGBT Center sign. I walked in that day and walked in every day…. for the next few years. The Center was the lifeline I needed."
- Jamie, Youth Program Participant