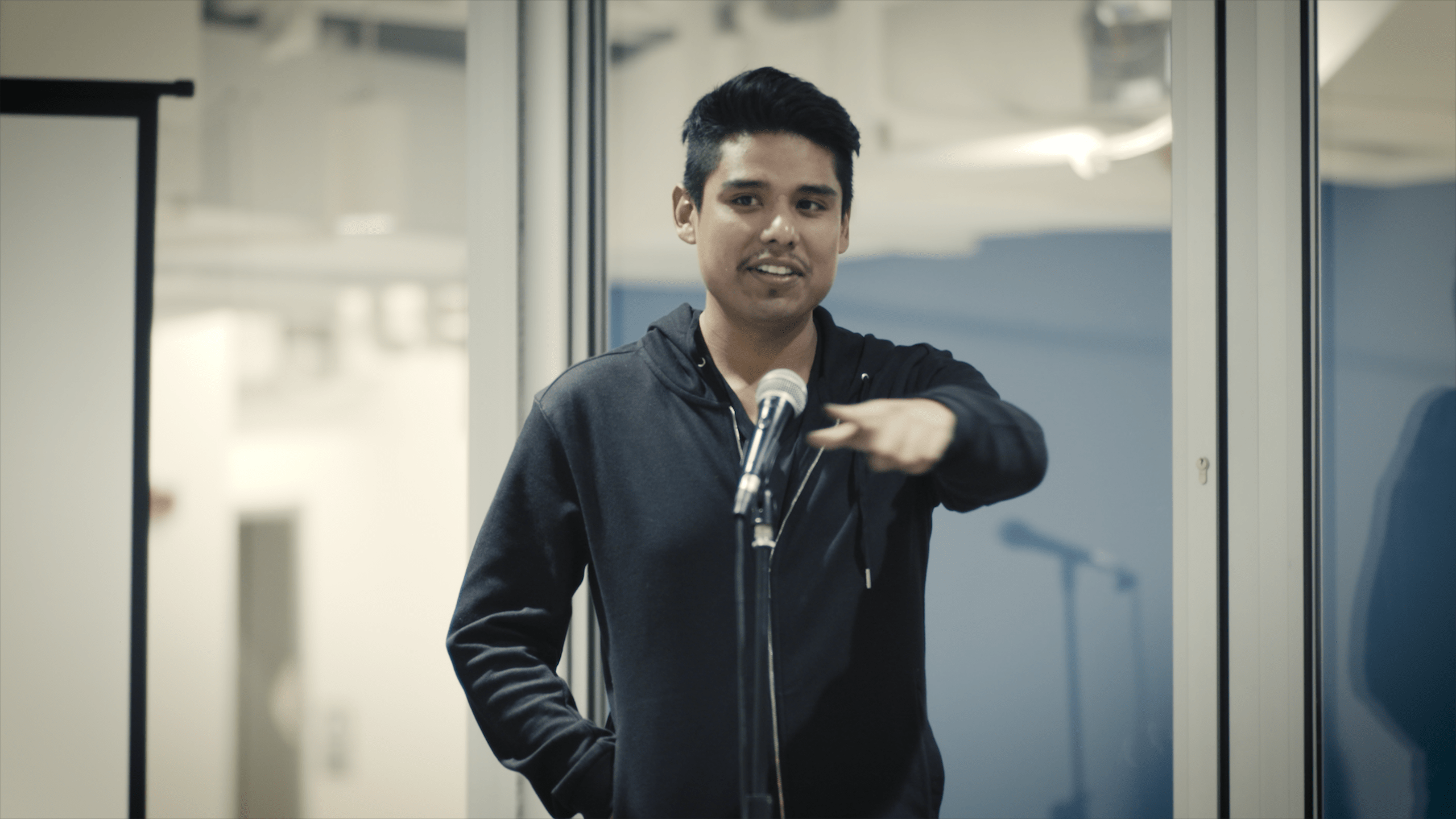 Overview
The Center's Youth Services program puts LGBTQ youth 16-24 and younger on a path to connection and stability. Our purpose is to build a strong queer youth community through education, creative and performing arts, fabulous community events and 30+ hours of youth drop-in services weekly.
Questions? Email youth@sfcenter.org
Home Away From Home
The Center provides a safe, fun, and confidential space for LGBTQ youth ages 16-24 to hang out, access resources, and find community. We also provide referrals and service navigation, mental health services, a weekly meal night, and youth leadership development.
At this time, drop-in navigation services and meal night have been temporarily suspended due to DPH COVID-19 (coronavirus) recommendations. Other services may be available remotely on a case-by-case basis. Please visit sfcenter.org/covid19 for the latest information.
Drop-In Space & Service Navigation
Due to COVID, we are currently open on Tuesdays and Thursdays from 12:00-5:00 PM.
During this time, we can connect you to food, hygiene supplies, masks, Gender affirming gear, resource referrals and virtual spaces through contactless pickup.
To schedule your one-person, 30-minute appointment, please visit: https://cutt.ly/centeryouth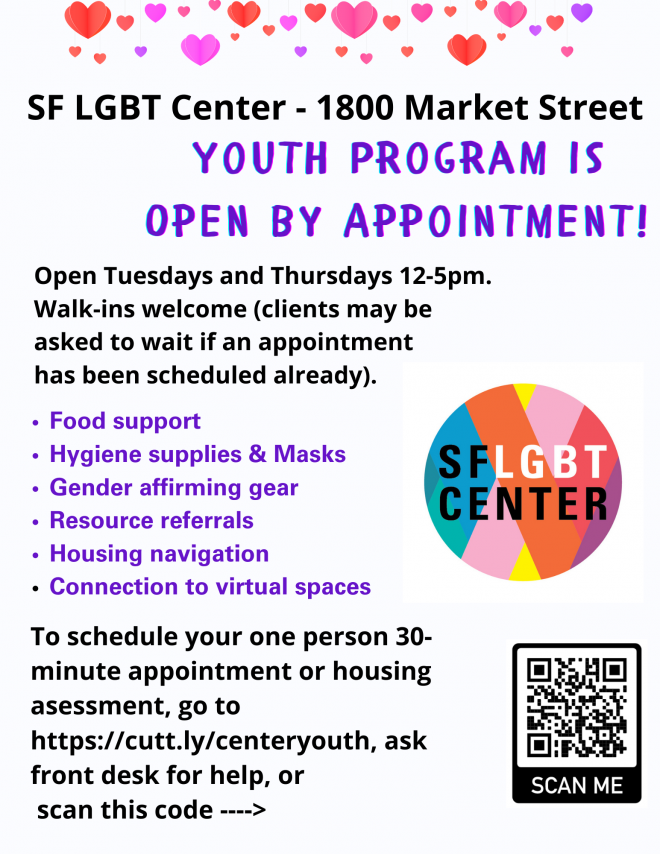 Mental Health Services
The Center's Mental Health Department provides FREE and confidential bilingual (Spanish) and bicultural (Latinx/American) holistic gender-affirming mental health services to LGBTQ+ youth (primarily between ages 16-24). We provide virtual 1-on-1 appointments and consultation with our mental health specialist and referrals to other agencies as needed. Our services are rooted in culturally responsive, trauma-informed, and restorative justice-based mental and behavioral health practices.
If you are interested in scheduling a consultation to discuss your mental health needs and care options, email youthmentalhealth@sfcenter.org. (Note: There is currently a waitlist to schedule appointments with our mental health specialist. If you seek immediate mental health support, please check out our resources page).
Host Homes
Host Homes will match volunteers (hosts) in the San Francisco community who have a spare bedroom and a commitment to building positive relationships with Transitional Age Youth (16-24).
---
Impact
300+ Youth visitors
1,400 Meals served
200+ Therapy hours provided
---
Testimonials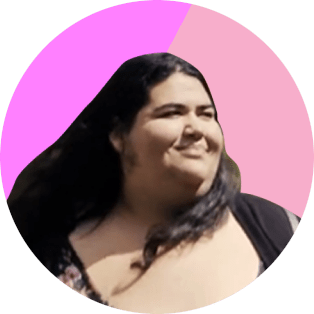 "After coming to the Center's Youth Drop-In space, I realized why people spoke so highly of it: anyone can come in, without meeting any requirements and without fear of judgment."
- Samantha, Youth Program Participant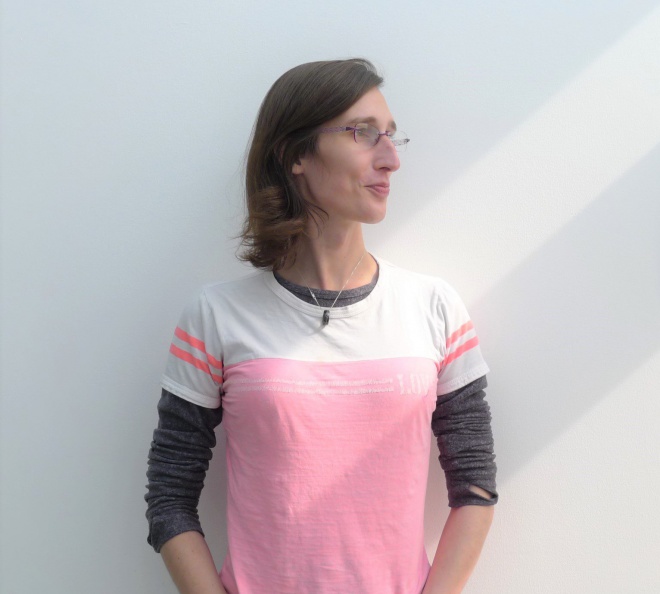 "One day, while wandering in the city, I looked up and saw the SF LGBT Center sign. I walked in that day and walked in every day…. for the next few years. The Center was the lifeline I needed."
- Jamie, Youth Program Participant