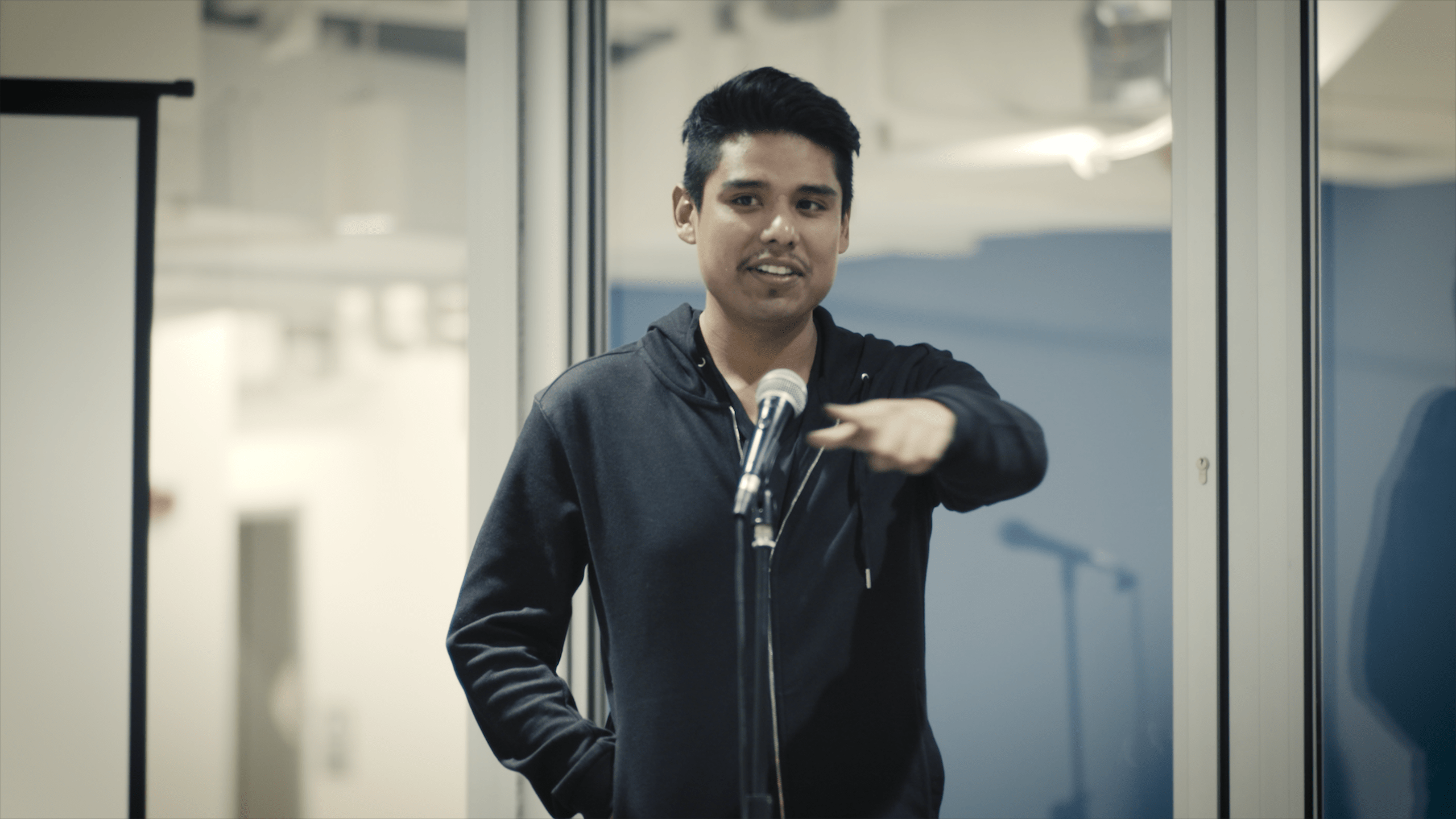 Overview
Youth Services puts LGBTQ+ youth (ages 16–24) on a path to connection and stability. The program builds a strong queer youth community through education, creative and performing arts, community events, mental health services, and 10+ hours of weekly in-person and virtual youth drop-in navigation services.
(DEPARTMENT UPDATE: As we continue to rebuild our team, beginning July 7th, 2022, youth services will be closed until further notice due to limited staff capacity. We will, however, continue our virtual mental health services during this time and will share updated mental health drop-in hours next month.
We remain grateful for your patience, compassion, and support as we build our team to return stronger than ever in the coming months!
For any questions, please email us at youth@sfcenter.org)
Qmmunity Newsletter
Sign up for Youth Services' latest newsletter, Qmmunity, for LGBTQ+ youth ages 16-24. We'll keep you in the know on upcoming virtual and in-person workshops, events, and gatherings designed to provide resources and opportunities for LGBTQ+ youth to build community and cultivate new connections.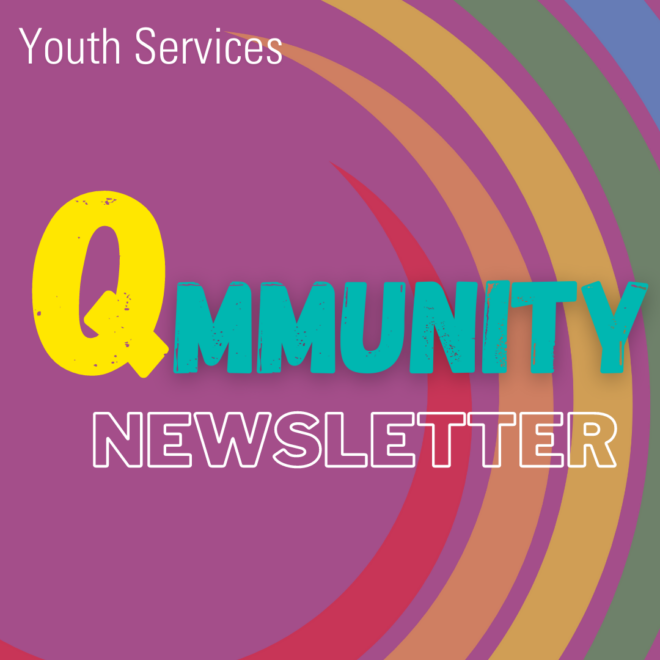 Drop-In Program & Navigation Services
Drop-In Program: We provide access to basic needs, hygiene supplies, food, food access gift cards, masks, gender-affirming gear, clothing, resource referrals, and virtual spaces. We also host virtual programs for LGBTQ+ youth to build local connections with other youth and partner organizations. Our Drop-In space is open from Tue-Thur, 12-5 PM (PDT). Visit us!
To schedule your one-person, 30-minute appointment, please visit: https://cutt.ly/centeryouth
Navigation Services: We support young people with finding safe and stable housing. Our navigators connect youth to housing programs and opportunities while assisting with the process from start to finish. As a coordinated entry access point, we also help houseless youth navigate the homeless response system. For more information, email navigation@sfcenter.org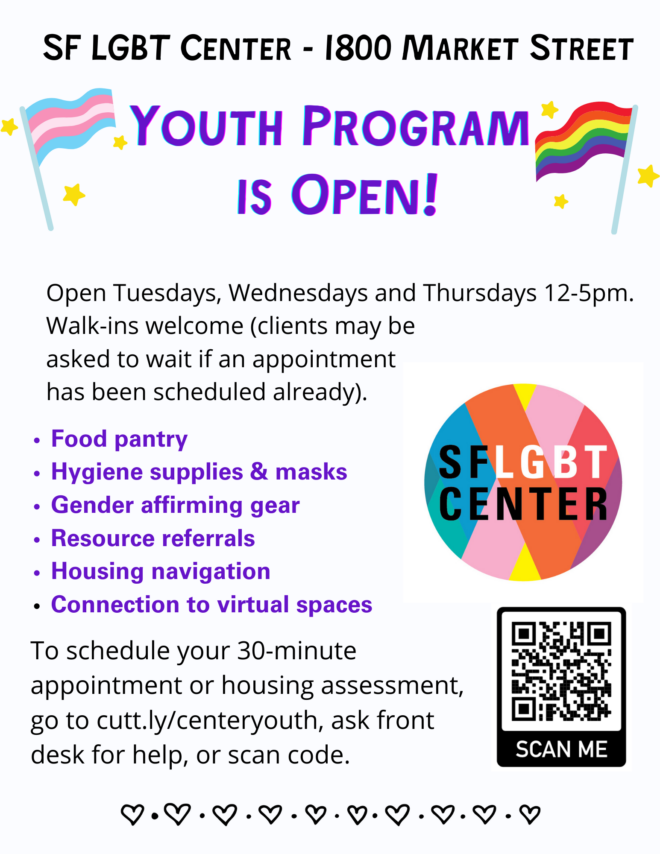 Mental Health Services
The Center's Mental Health Department provides FREE and confidential bilingual (Spanish) and bicultural (Latinx/American) holistic gender-affirming mental health services to LGBTQ+ youth (primarily between ages 16-24). We provide virtual 1-on-1 appointments and consultation with our mental health specialist and referrals to other agencies as needed. Our services are rooted in culturally responsive, trauma-informed, and restorative justice-based mental and behavioral health practices.
If you are interested in scheduling a consultation to discuss your mental health needs and care options, email youthmentalhealth@sfcenter.org. (Note: There is currently a waitlist to schedule appointments with our mental health specialist. If you seek immediate mental health support, please check out our resources page).
---
Impact
300+ Youth visitors
1,400 Meals served
200+ Therapy hours provided
---