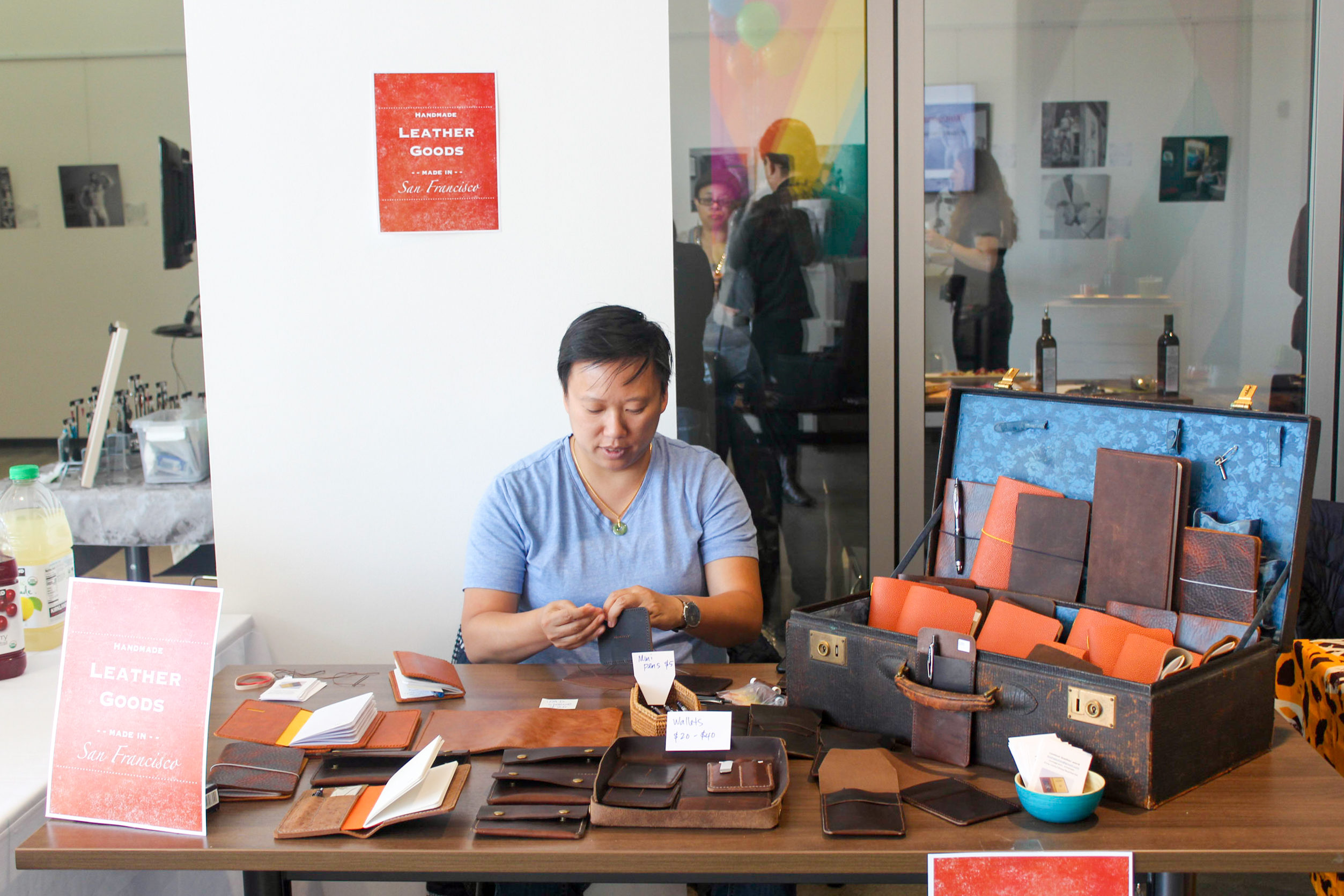 SF LGBT Center's Small Business Program
1/15/2019
Every year, the program works with more than 50 small business owners
by Caroline Gasparini
According to the Williams Institute's 2018 Data in Review, 4.5% of the United States' population identifies as LGBTQ. However, out of the 30.2 million small businesses in the U.S., there are only 1,100 Certified LGBT Business Enterprises verified by the National LGBT Center of Commerce, comprising just 0.004% of America's small businesses. This disparity is startling, and highlights the LGBTQ-owned business community's need for more tailored resources.
Thankfully, in San Francisco, budding entrepreneurs can count on the SF LGBT Center's Small Business Program as a resource for business consulting, technical assistance, and references to organizations available to bring their business dreams to life.
The Small Business Program is one of three programs offered by the Economic Development department at the SF LGBT Center, alongside Employment and Financial Services. The program is designed to empower not only LGBTQ individuals, but minorities and people with low income as well, so that they can build their business, develop jobs to improve the local economy, and "create something to be self-sufficient," explains Eddie Tang, the Center's Small Business Consultant.
Every year, the Small Business Program works with more than 50 small business owners. In 2018, over 90% of these entrepreneurs received referrals to various outside resources, such as free legal services, financial services, business training and courses, mentorship, and funding. According to the founder of Workshops for the People, a nonprofit dedicated to providing free and low-cost educational workshops on mental health topics, the Small Business Program mobilized the development of her organization. "When creating a business, you have a tendency to have a lot of ideas," she explains. For her, the opportunity to brainstorm with Eddie helped her to streamline her ideas and move her business programming in the right direction.
When researching small business resources in San Francisco, the nonprofit founder discovered that the Small Business Program was easier to navigate and more open to working with not-for-profit businesses than other programs. She also found a supportive and safe environment while working with Eddie. "Creating a business can feel like a very isolating adventure," she says. "So to have support from someone who understands business, and is able to also be a friend on the journey, can be really special and helpful."
As the owner of a small business consulting company, Eddie brings extensive experience with business plans and financials, which informs his work at the Center. He also finds his entrepreneurial status helps him relate to the small business owners who come in for counseling, saying, "I can share my own experience running my own business, which a lot of clients really appreciate."
So, what can an entrepreneur expect from a one-on-one counseling session?
The first meeting is all about figuring out the needs of the client. Over the course of an hour-and-a-half meeting, Eddie and the client will discuss their idea for the business, determine what stage the business is in, and figure out the client's goals for the business.
Based on the client's needs, Eddie will refer them to different resources, often via the San Francisco Economic Development Alliance (SFEDA). The Center's Small Business Program is a member of the SFEDA, a group of seventeen nonprofits dedicated to providing knowledge and microloans to small businesses in the Bay Area.
The second appointment takes place either one or six months after the first meeting, depending on the client. Clients that are earlier in their process regroup with Eddie after a month to develop a detailed step-by-step business plan. Those that have a more established plan follow up after six months to share how their business is doing.
Not quite ready for a one-on-one session? In 2018, the Small Business Program was revamped to include the SF LGBT Business Incubator. Designed as a space where LGBTQ business owners can meet one another and network, the Business Incubator will be hosting workshops, classes, and consulting sessions for Bay Area entrepreneurs. So far, they have held drop-in sessions and a legal workshop, and the upcoming plans for 2019 include additional workshops and engagement with outside organizations, including microlenders.
Back to Blog